Shreveport councilman pursuing legal action against former clerk of council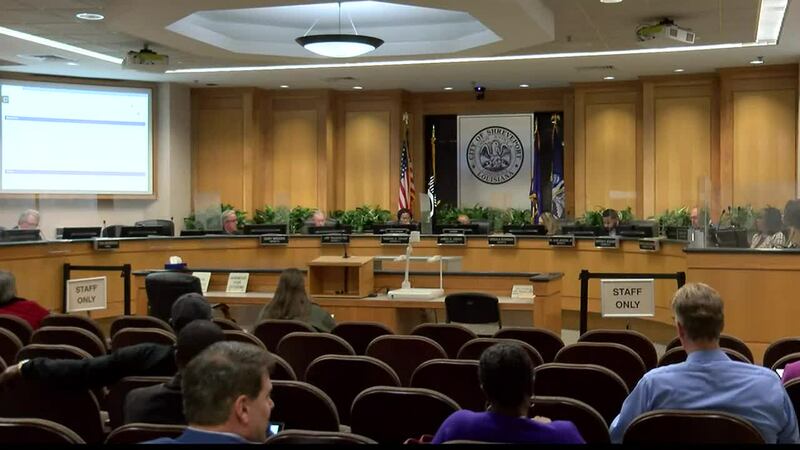 Published: Oct. 3, 2023 at 7:34 AM CDT
SHREVEPORT, La. (KSLA) - Shreveport City Councilman Gary Brooks announced he has retained an attorney and will pursue legal action against former Clerk of Council Shanerika Flemings and other third persons.
According to the law firm Downer, Jones, Marino & Wilhite, this is in regards to previously made public statements that Brooks says are "slanderous and defamatory."
"While I realize that I hold a public office and am, thus, subject to criticism, it is imperative that I ensure that my legal rights are protected, and that my constituency understands that the recent statements made about me are false and defamatory. As such, I have retained counsel to insure and protect my rights, including the prosecution of anyone who has made or continues to make knowingly false statements in reckless disregard for the truth and my legal rights. Simply put, my conduct has, at all times, been in accord and compliance with the equal employment laws of the City of Shreveport. Any allegation to the contrary is blatantly false and will not be tolerated. I will not be silent in the face of these false allegations."
RELATED: Former Clerk of Council Shanerika Flemings accuses council of unprofessionalism, claims one member used racial slur
Attorney Allison A. Jones says she is convinced the allegations made against Brooks are false, after supervising a forensic review of his text messages. The following statement is from the law firm's release:
"Ms. Flemings may be disgruntled about the termination of her employment by the City Council, however her personal unhappiness does not give her or any other person the right to spread knowingly false, reckless and malicious lies regarding Councilman Brooks.

In fact, my consideration of the forensic information shows that prior to her employment as Clerk of the City Council, Ms. Flemings was the one who initiated a text dialogue with Councilman Brooks referencing steaks at a restaurant known as The Cub. Councilman Brooks responded with the hours and dates that The Cub was open. Nothing in that dialogue or my review indicates that Councilman Brooks engaged in unwelcome or inappropriate conduct, sexual or otherwise. It is further puzzling to me that Ms. Flemings, herself an attorney, seemingly familiar with employment laws, would wait until the termination of her employment to state otherwise. Her own texts and her "complaint" timing undermine her credibility and strongly suggest that she has made knowingly false statements in reckless disregard for the truth.

Accordingly, I, on behalf of Councilman Brooks, have sent a letter to each person identified as making false statements demanding that such conduct cease and desist immediately. I, on behalf of Councilman Brooks, have further demanded that each person who has made slanderous and defamatory statements regarding Councilman Brooks preserve their own electronic communications, as based upon my review I am convinced that such communications will only act to further support Councilman Brooks claims.

It is Councilman Brooks sincere hope that this improper conduct will stop such that he can continue to focus on the needs of his constituency and serve the needs of the City of Shreveport."
STAY UP-TO-DATE WITH THE LATEST NEWS>>>
Copyright 2023 KSLA. All rights reserved.