NWLA Economic Summit to focus on vision for the region's future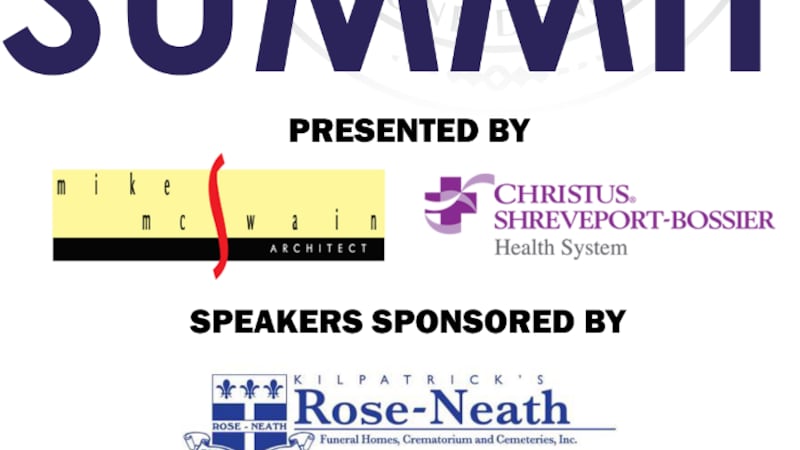 Updated: Aug. 22, 2018 at 10:49 AM CDT
BOSSIER CITY, LA (KSLA) - Economic development takes center stage today with the Northwest Louisiana Legislative Summit taking place in Bossier City.
Organizers describe it as a 'State of the State update' that features four speakers with one goal: For this region to speak with one voice to better represent the needs of  northwest Louisiana.
Those speakers include U.S. Representative Mike Johnson of Shreveport, along with Governor John Bel Edwards' chief of staff Mark Cooper, a Bossier City native and graduate of Parkway High School.
Also speaking is Louisiana's Economic Development Secretary Don Pierson and and Kimberly Robinson, Secretary of the Louisiana Department of Revenue.
The forum kicks off at 11:30 a.m. on this Wednesday, August 22 at the Century Link Center in south Bossier City.
The forum is billed as a regional partnership with area business partners - Greater Shreveport Chamber of Commerce, Shreveport-Bossier African American Chamber of Commerce and the Greater Minden Chamber of Commerce, as well as GBEDF (Greater Bossier Economic Development Foundation) and NLEP (North Louisiana Economic Partnership).
This forum is presented by CHRISTUS Health Shreveport-Bossier and Mike McSwain Architect with sponsors Rose-Neath Funeral Home and Ryan Gatti, Attorney at Law.
Individual tickets cost $50 or $600 for a corporate table for eight at luncheon with company signage.
For more information you're urged to contact the Bossier Chamber at: (318) 746-0252.
Copyright 2018 KSLA. All rights reserved.