6 hurt when school bus, truck collide
Updated: Aug. 20, 2018 at 5:55 PM CDT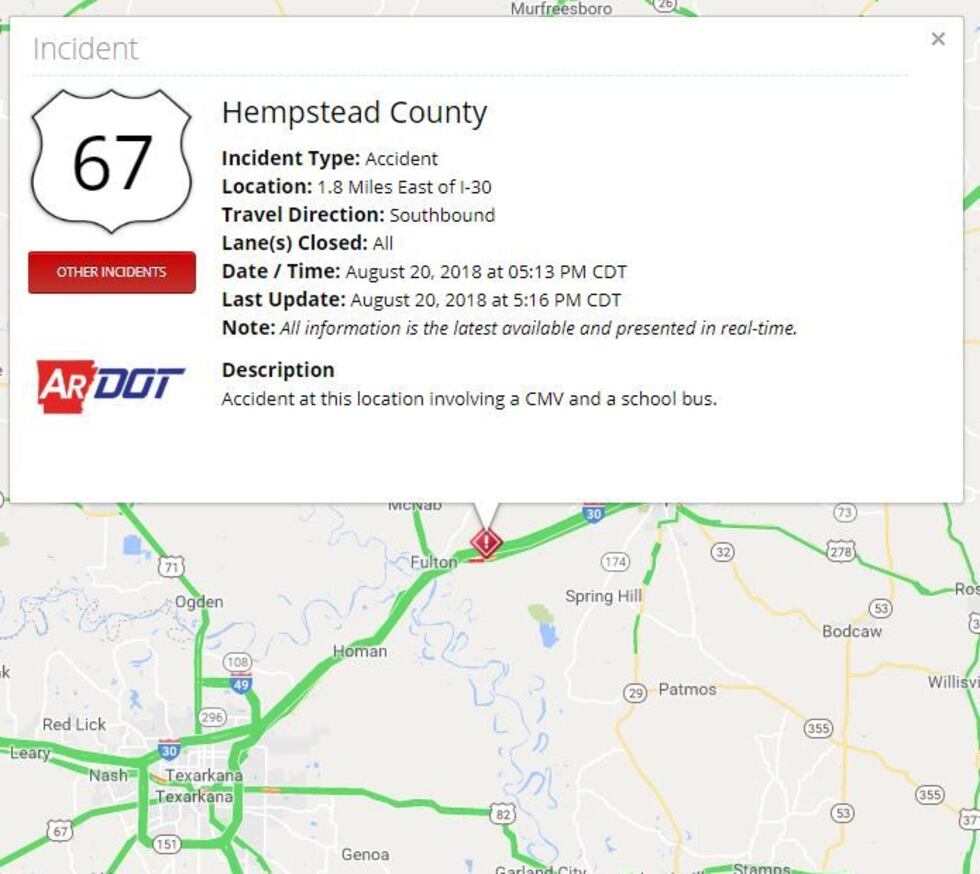 HEMPSTEAD COUNTY, AR (KSLA) - The collision of a school bus and a truck has sent six people to the hospital.
The wreck involving a Hope, Ark., school bus happened Monday afternoon at U.S. Highway 67 at Hempstead County Road 189.
That's 1.8 miles east of Interstate 30 and about 3 miles east of Fulton, Ark.
The injured all were on the bus.
The truck's driver and passenger took off running after the collision but have been taken into custody, authorities said.
The collision shut down traffic in both directions on US 67.
The wreck is being investigated by Arkansas State Police and the Hempstead County Sheriff's Office.
Copyright 2018 KSLA. All rights reserved.