Passengers, crew uninjured in Harrison County Amtrak crash
Published: Aug. 18, 2018 at 8:32 PM CDT
|
Updated: Aug. 18, 2018 at 10:15 PM CDT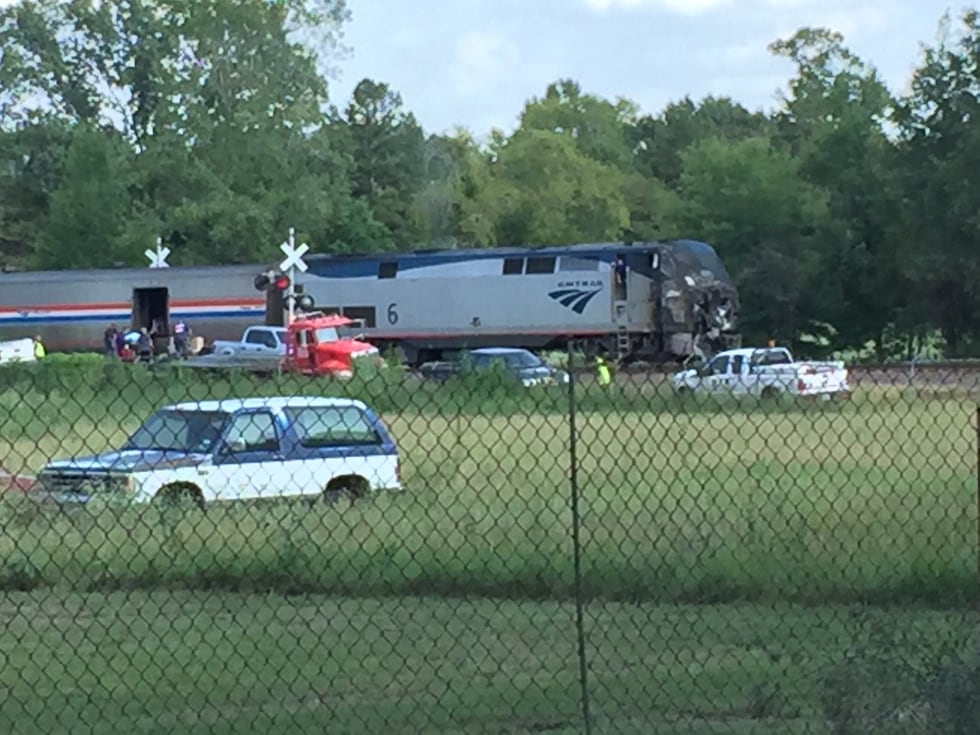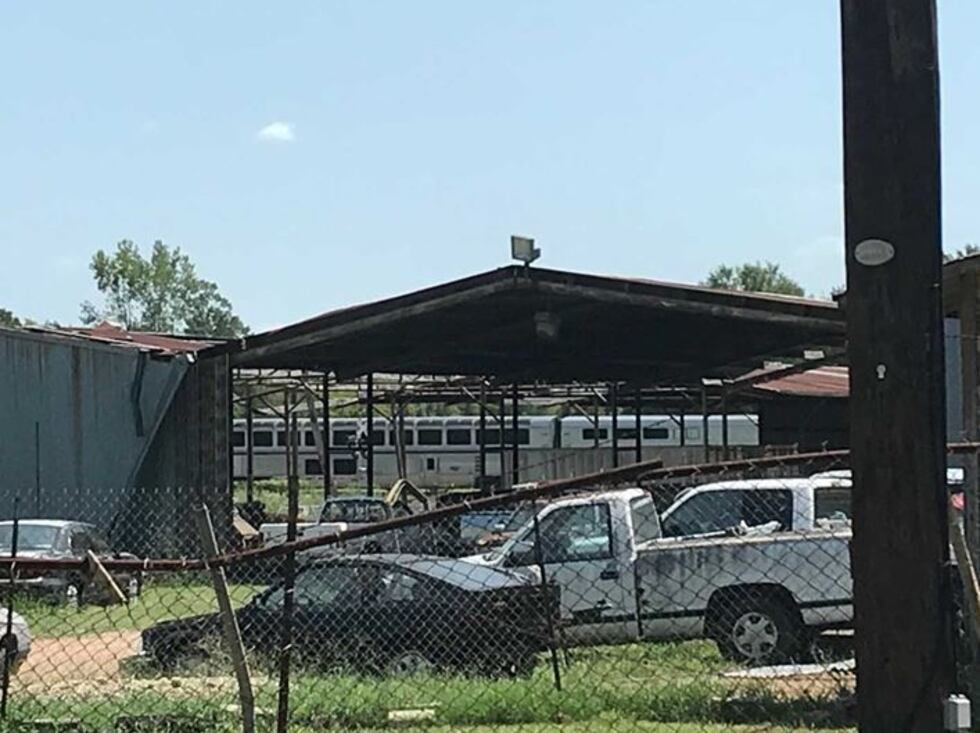 HARRISON CO., TX (KSLA) - Officials are on the scene after an Amtrak train went up in flames on Saturday afternoon.
It happened in Harrison County on Stevens Road, east of Hallsville. The train was traveling from Chicago to Los Angeles.
According to Amtrak's Media Relations, it happened around 1:10 p.m. A pickup truck was left on the tracks after it became unhitched from towing.
The train's engine struck the truck and caught fire. Firefighters were able to extinguish the flames.
"The engineer was approximately a mile back when he first noticed the truck on the tracks," said Lt. Jay Webb, Harrison County Sheriff's Office. "Then he started his slowing procedures."
No one was injured. Below is the official statement from Amtrak:
At approximately 1:10 pm CT today, Amtrak Train 21/421, the Texas Eagle traveling from Chicago to Los Angeles came into contact with an unoccupied vehicle illegally on the tracks near Hallsville, Texas. There have been no injuries reported to the approximately 145 passengers or crew members on board. Alternate transportation is being provided. Amtrak Police are cooperating with local law enforcement to investigate the incident.

This is a critical reminder that it takes a full mile for a train to stop and  about the importance of exercising caution around railroad tracks and crossings. Amtrak continues to work closely with Operation Lifesaver (OLI) to communicate these dangers.  
"It destroyed the front end of the engine and is inoperable at this time," Lt. Webb added.
Passengers were taken to First Baptist Chruch in Hallsville. Members of the community were on hand with food and water.
"We were just sitting and talking," said one passenger. "We were told to go to the other cars and to say away from the sleeper cars and to be careful going through and everything."
Tim Watson, the Interim Pastor at FBS Hallsville said that he was worried that there may have been a lot of fatalities and injuries. He was not surprised by the community's outpouring of support.
"We have a reputation to be the friendliest people," Watson said. "I wouldn't expect anything less from our people. These people from all over the united states got to see East Texas — ArkLaTex hospitality."
Copyright 2018 KSLA. All rights reserved.