Phantom tree pruner strikes downtown Shreveport
Published: Jul. 5, 2018 at 9:50 PM CDT
|
Updated: Jul. 6, 2018 at 4:26 AM CDT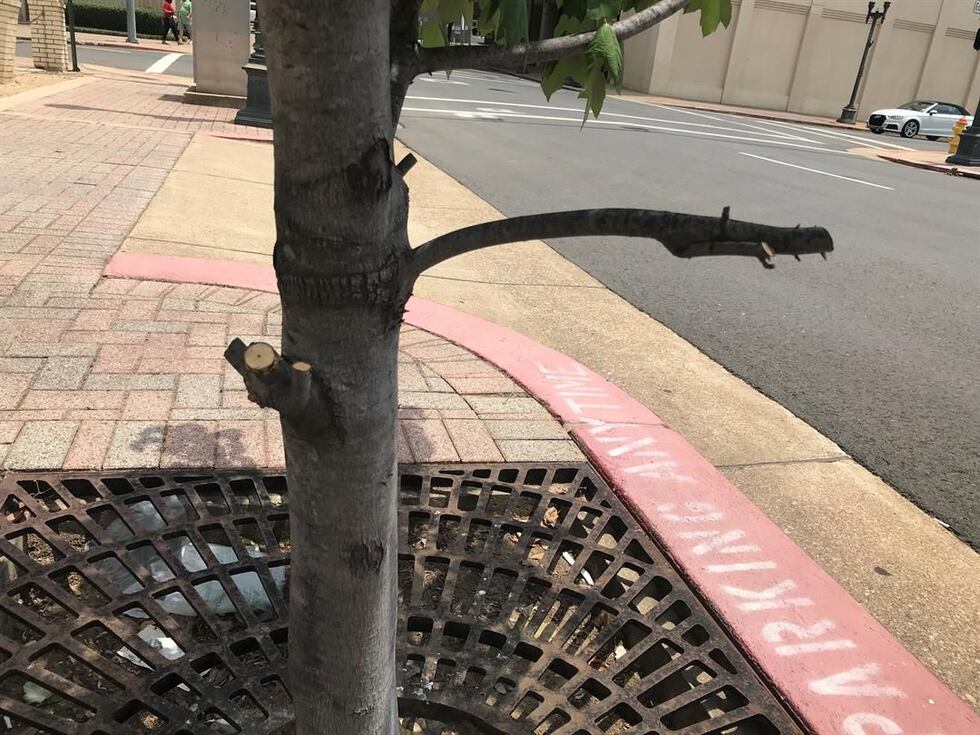 SHREVEPORT, LA (KSLA) - Someone has been cutting trees in downtown Shreveport.
And it's a mystery.
City, parish and state officials don't know who's doing it.
Liz Swaine, director of the Downtown Development Authority, says someone has been pruning trees downtown for about two or three weeks.
"We obviously believe that whoever is doing this is trying to help and probably has been paid to help? I guess.
"I can't imagine somebody just coming up and trimming trees."
One problem is the trees are not being trimmed the way they need them to be, Swaine said..
The cut limbs are being left too long and could be a danger to pedestrians. So the DDA is having its street-scape crews re-trim the trees.
"This is somebody who's either been doing this because they have a love of downtown and want the trees to do well or they're being paid," Swaine opined.
"Either way, we'd love know who it is so that we can assist them in whatever way is possible."
Another issue is that the debris from the tree-trimming is being left on sidewalks.
"If they don't have the capacity to take the branches with them, we can follow behind them," Swaine suggested.
"We can talk to them about ways that we need the trees to be trimmed so that they're not a safety hazard to people."
Swaine also noted that the trees are under a lot of stress in the summer heat, so this might not be the best time to be pruning them.
Once they find the person responsible, the  plan is to discuss holding off on cutting until it gets cooler out.
Copyright 2018 KSLA. All rights reserved.