Happy 100th birthday, Clara Moore and Willie Mae Batiste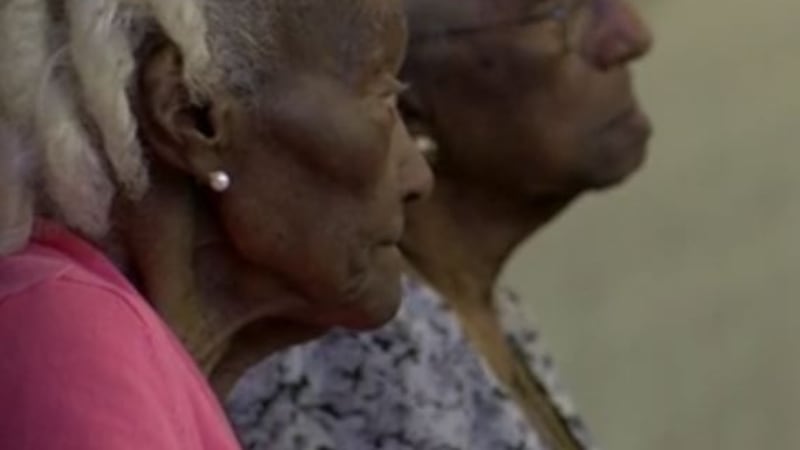 Published: Jun. 24, 2018 at 9:10 PM CDT
|
Updated: Jun. 24, 2018 at 10:37 PM CDT
SHREVEPORT, LA (KSLA) - Willie Mae Batiste and Clara Moore celebrated a momentous milestone Saturday - their 100th birthdays.
Surrounded by family members and friends at Morning Star Baptist Church, parishioners recounted the myriad of memories they shared with the two women through the years.
"I wish I could be like her," Moore's niece Mattie Webb said. "She's a role model for the family."
Valerie Wilson said her mother, Batiste, left an irreplaceable and lasting mark on her life.
"She's just very loving, she loves everybody and she loves people.
"I can say in the life she's lived, she's always taught me to try to be as humble, loving and peaceful with people."
With so much life experience at the birthday party, KSLA News 12 wanted to find out the key to a lasting and meaningful life.
"Just be peaceful and love everybody," Wilson said. "Always know your place in life and know that God is the answer to your problems, as well as prayer."
Webb said leading a happy life all comes down to respect. "Treat everybody right, and they'll treat you right."
As for the birthday girls, their answers come down to loving thy neighbor.
"Just treat everybody right and God will let you live," Moore advised.
And Wilson said love is the best way to find peace throughout you life.
"Love each other and just be sweet with each other."
Both of the new centenarians noted that a life built around family and faith leads to a strong foundation of love.
Copyright 2018 KSLA. All rights reserved.