Shreveport cyclists sound off on safety after hit-and-run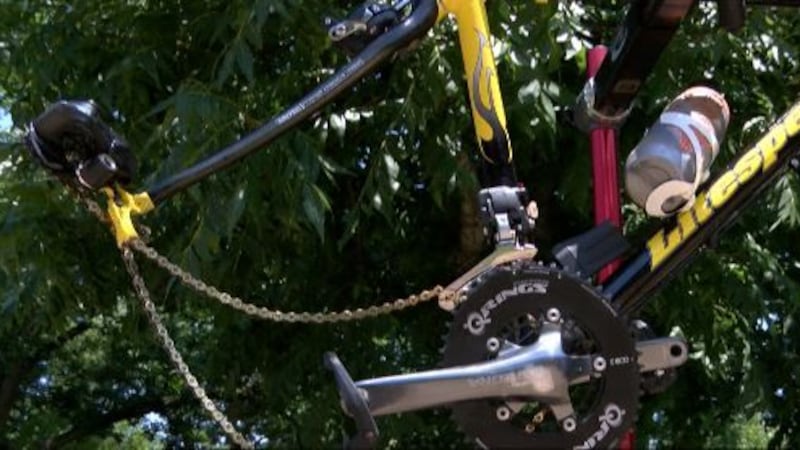 Updated: Jun. 22, 2018 at 9:55 PM CDT
SHREVEPORT, LA (KSLA) - Members of the Shreveport Bike Club are speaking out Friday after a member was seriously injured during a bike ride.
During a routine bike ride on Ellerbe Road, Roger Flores was hit by a car, the driver never stopped. Witnesses to the hit-and-run said the car was traveling at speeds around 50 miles per hour.
"I've seen some accidents, but nothing compares to what happened to my bike," Flores said. "It happened so fast, I don't remember I got hit."
Flores was rushed to the hospital, where he was treated for fractured vertebrae, a bruised sternum, a concussion, as well as a myriad of abrasions. Fortunately, he's since been released.
Tanya McMaster, Flores' fellow member in the Shreveport Bike Club, said she remains incredibly frustrated by the accident.
"The next thing I know I heard that terrible sound, it was not like bikes crashing with bikes," McMaster said. "I knew immediately that Roger has been hit by a car."
McMaster said she was traveling just feet from Flores when he was struck. She said she's stunned she herself wasn't hit.
"I really don't know how I didn't get hit," McMaster said. "It was frightening, terrifying...I could see swelling under his helmet and I thought, 'are we losing him?'"
McMaster said drivers on the road need to be more aware of cyclists sharing the road with them.
"Give us some space when you're coming around the cyclists," McMaster said. "We're riding closely together and riding at fast paces often."
As a general rule of thumb, McMaster suggests drivers keep a distance of 3 feet between cyclists next to them.
"You can suck up a rider into you if they have certain wheels on their bikes," McMaster said. "You can pull them towards you believe it or not."
Roger said despite the severity of the accident, he said he can't wait to get back up on his bike and continue his passion of cycling.
The driver of the car has been apprehended by authorities.
Copyright 2018 KSLA. All rights reserved.