Taking Back Our Streets: Tre'Davious White talks about violence in Shreveport, not giving up on his hometown
Updated: Jun. 19, 2018 at 11:41 PM CDT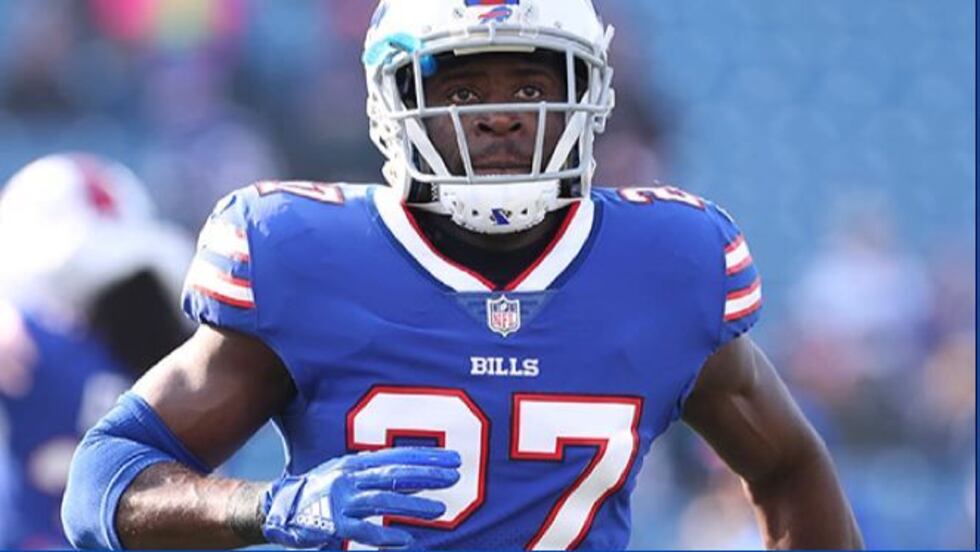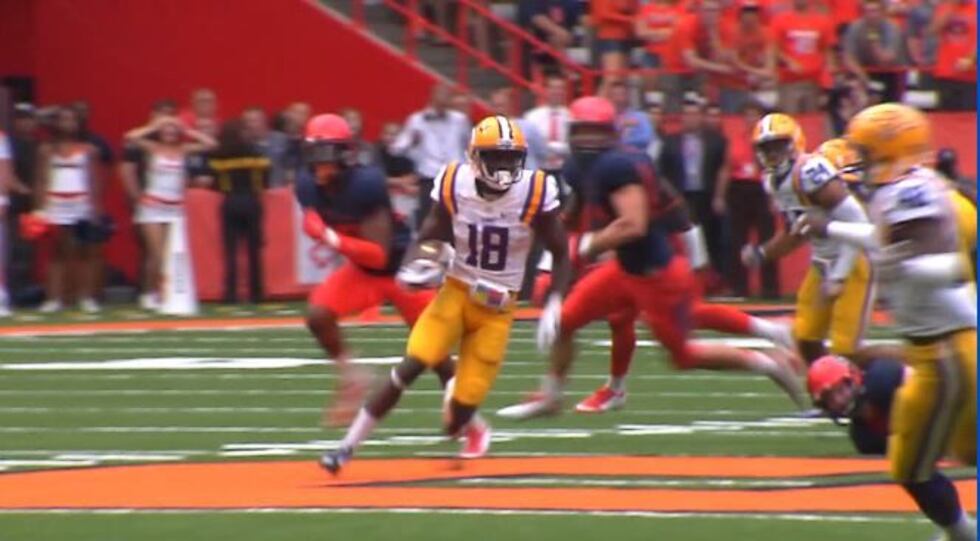 SHREVEPORT, LA (KSLA) - Success didn't happen overnight for Shreveport native and Buffalo Bills rookie player Tre'Davious White.
He worked hard to achieve a grade-point average of 4.3 and graduate as valedictorian of his high school class.
Tre'Davious grew up in the Cooper Road area, one of Shreveport's toughest neighborhoods.
However, he found an outlet playing sports - on the football field and basketball court.
But crime wasn't far from where he lived. In fact, he says, it is something he experienced firsthand.
But he managed to dodge the trouble.
Tre'Davious sat down with KSLA's Domonique Benn to talk about the latest violence in the city and why he isn't giving up on his hometown.
The Green Oaks football standout made giant moves on the football field and later shined as an All-American at LSU.
His dream came true when he was drafted to play for the Buffalo Bills.
Tre'Davious grew up in the Cooper Road area of Shreveport.
He was the kid who made it out and was the first member of his immediate family to graduate from college.
When asked how he stayed focused, White said, "I wanted to find something to keep me out of the streets and keep me out of the way of harm. So I resorted in playing sports. Started off playing basketball and then it gradually went to football and then I was doing both."
Tre'Davious focused on his grades and sports
He said his mentor, former Fair Park standout and LSU standout Morris "Mo" Claiborne, had the blueprint for success.
Mo, also a current NFL player, mapped it all out for Tre'Davious to follow.
"At the age of 6 or 7, he took me under his wings because he was the best athlete in the city," Tre'Davious said. "That's the only person I strive to be like on and off the court or on the field."
Off the field, the Cooper Road area was saturated with violence. Some of it hitting close to home for Tre'Davious.
"It is something I have experienced firsthand. I've had plenty of my great uncles die from gang violence from being in violence and gangs. So I know firsthand the tragedy of what a murder can be because I experienced it at a young age dealing with it growing up.
"And that sort of scared me. It just made me want more because I was scared to lose my life."
Another year brings new statistics. Sadly the same, murder and destruction.
Tre'Davious questioned aloud:  "What is the mind-set of a 14- or 15-year-old kid having a gun?"
It never is too late to reach out to the youths and even adults, he said.
"All it takes is a reality check, and it takes time. You got to be patient.  All I can say is continue to spread positivity and continue to just pray and try and educate the younger and older on the violence and the toll it takes on the families around the whole area. I feel like over time it will get better and better and better."
Tre'Davious hopes his story inspires others.  He wants young children from the Cooper Road area to know they too can soar to success.
He said you have to be disciplined.
Since his rookie year in the NFL with the Buffalo Bills, Tre'Davious has given back to his city through Christmas donations, tennis shoe, donations and football camps. He says his ultimate goal is to be a better person and citizen.
Copyright 2018 KSLA. All rights reserved.