Red River Brewing hosting 4.5 anniversary, grand reopening on Saturday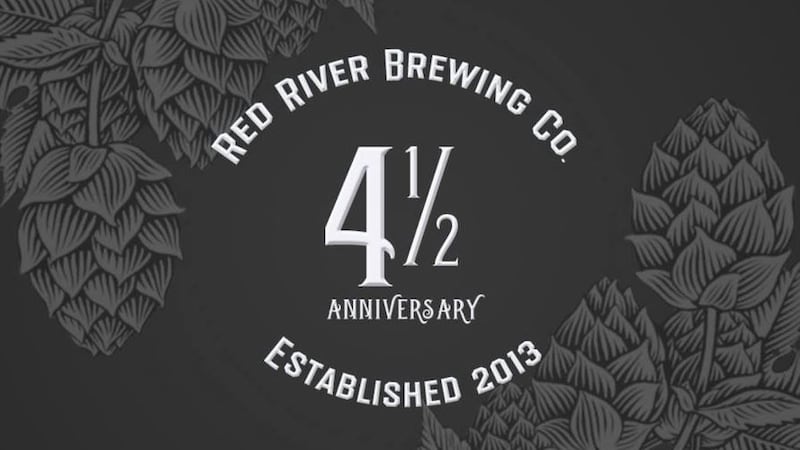 Updated: Jun. 13, 2018 at 1:17 PM CDT
The Red River Brewing Company will be celebrating an anniversary and several new additions to their business this weekend.
On Saturday, June 16, the brewery located at 12000 Marshall Street, will be hosting a 4.5 anniversary and grand reopening.
Tickets are available for purchase on the Facebook Page of the Red River Brewing Company and at the door on the day of the event. Brewery and Facility Tours will begin at 3:30 p.m. There will also be family friendly games from 4 p.m. to 6 p.m.
Red River Brewing will showcase 5-ounce samplings of 10 of their house brews.
The brewery will incorporate two new businesses within their facility.
The first is the addition of Fat Calf Boucherie. The restaurant features Chef Anthony Felan's twist on a Southern menu.
"We are excited about all the changes that are being made inside our walls and are thrilled with the relationships that we're building with the other local businesses that are joining our team," said Jared Beville, owner and co-founder of Red River Brewing Company. "Red River has always been about providing exceptional locally made beer, and we're thrilled we can expand and also share delicious local food and meats with the Northwest Louisiana community through these new partnerships at our facility"
Even though it is not open yet, Red River Brewing will be adding a Smith Family Farmers butcher, so residents of Shreveport/Bossier will be able to purchase local meats.
The opening date of the butcher has not been released.
"We can't wait to show all these new aspects off to our community at our Anniversary and Grand Re-Opening Event," Beville said.
The event will feature a special menu and live music.
Copyright 2018 KSLA. All rights reserved.