KSLA Salutes: After 75 years, Marine makes trip home to be buried next to his mother in LA
Published: May. 25, 2018 at 12:57 AM CDT
|
Updated: May. 25, 2018 at 11:09 AM CDT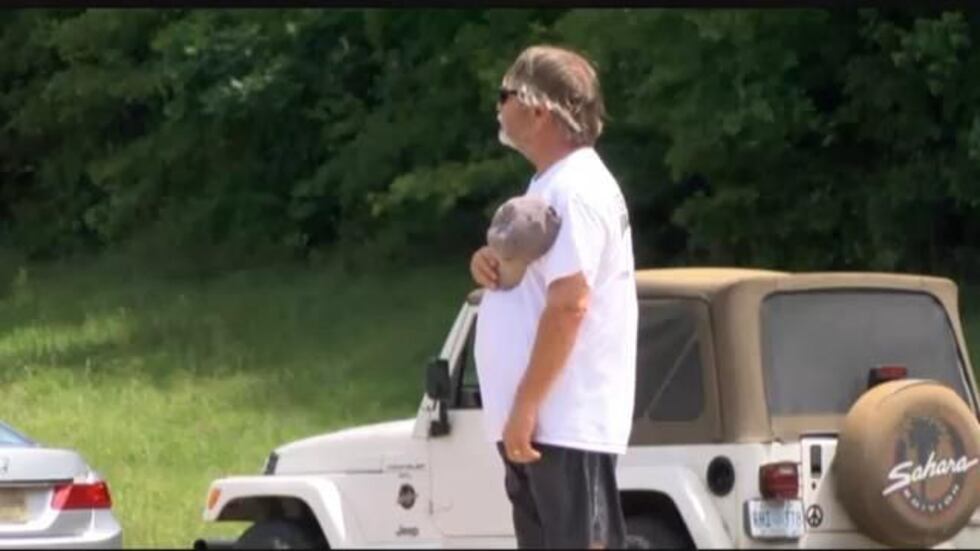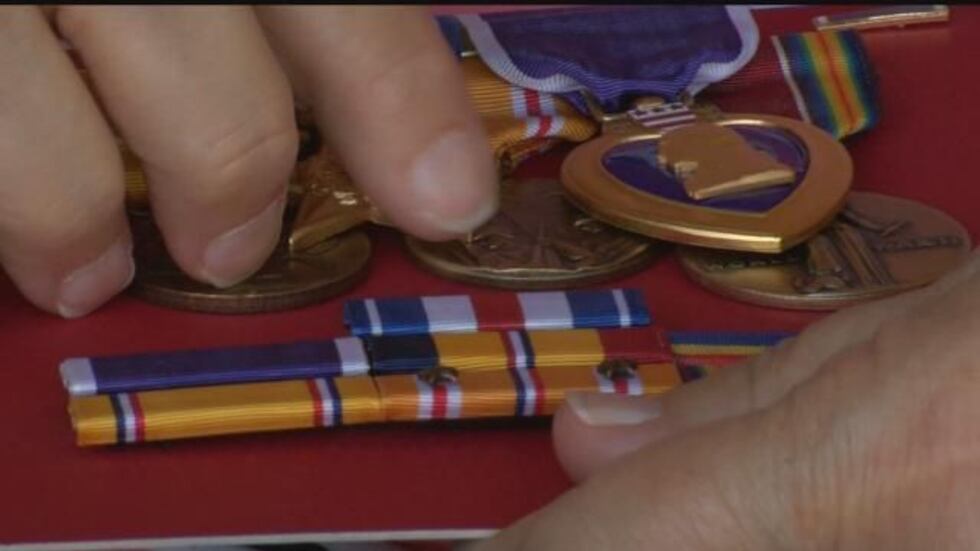 WEST MONROE, LA (KSLA) - After 75 years, a World War II Marine is finally coming home.
Strangers recently lined the streets of Jackson, Miss., as the late 2nd Lt. Harvel Lee Moore began the final leg of his homecoming journey.
He's being escorted to Chatham, a North Louisiana town where he will be laid to rest next to his mother.
"He joined the Marines a year and a half before Pearl Harbor," explained Moore's niece Sherry Sanders.
Moore enlisted in the U.S. Marine Corps in July 1940.
His actions during the Battle of Guadalcanal earned him a battlefield commission as a second lieutenant.
Moore would continue to fight with everything he had, standing shoulder to shoulder with his fellow Marines in the Battle of Tarawa.
"I remember one time seeing his Purple Heart in the chest of drawers and his Silver Star and thinking he wasn't just an ordinary person, he wasn't someone that you just saw and then forgot about," Sanders said, "He was a person that served this country very, very well. And he loved this country."
Moore died on the third day of battle.
But it was his actions the day before that never will be forgotten.
"We do know that the day before he heard the Marine calling out for help and a Marine had been calling out for help for 24 hours," Sanders said.
"And Uncle Harvel went 50 yards in Japanese rifle and machine gun fire and got this Marine and brought him back to help. And this is how he got his Silver Star.
"He was a person that was willing to sacrifice all to help someone else."
Moore's family still has the original telegraph informing them he had been killed in action.
"Anytime a strange car would drive up, they looked for some information or they expected him home because, as far as they were concerned, he was missing in action," said Billie Sue Meredith, another niece.
"Grandma thought maybe the Japanese had captured him or he was lost in that country somewhere or another. She never really truly accepted the fact that he had been killed."
For the past 75 years, Moore's story has been shared from generation to generation.
Leaving family members he never met longing for his return.
"It developed because of the love my mother had for him," said niece Diane Williams. "He was one usual young man for the kindness for the heart that he had."
"Mom would always talk about Harvel about how she adored him, how she loved him and the kindness that he did for the family," added Patricia Powell, another niece. "I can just remember my mother going through the house saying how she missed him."
"We just wondered what he'd be like today," said Powell's twin sister, Barbara Norris.
In February, their prayers were answered.
Moore's remains were positively identified.
"It just fell out of the sky," Meredith said. "Here he was gone for more than 70 years, and now we're going to have him home.
"And that's what Grandma would always have wanted, to have her son home. And he's going to be brought home and buried next to her in the cemetery in Chatham."
Some of Moore's belongings, including his second lieutenant bars, even have been returned to his family.
"Just a wave of emotions came over me after not even knowing him," Powell said.
"The connection of knowing that he was my uncle and how my mother and all the family loved him, they passed that love on down to us.
"And I was very emotional, I didn't realize I was going to be that emotional," Powell continued.
"I just wish one of the brothers or sisters had lived to see this because it's so great and we're so thankful."
Norris added: "Never give up hope because today's technology and today's resources, they will find him or her."
ARRANGEMENTS
Visitation for the late 2nd Lt. Harvel Moore will be from 5-8 p.m. Friday at Griffin Funeral Home in West Monroe.

Graveside service, with full military honors, will be at 2 p.m Saturday in Chatham Cemetery.

In lieu of flowers, his family asks that donations be made to History Flight. Click here to donate.
Copyright 2018 KSLA. All rights reserved.