KSLA Salutes: Retired Air Force couple to celebrate Golden Anniversary
Published: May. 11, 2018 at 2:57 PM CDT
|
Updated: May. 12, 2018 at 2:53 PM CDT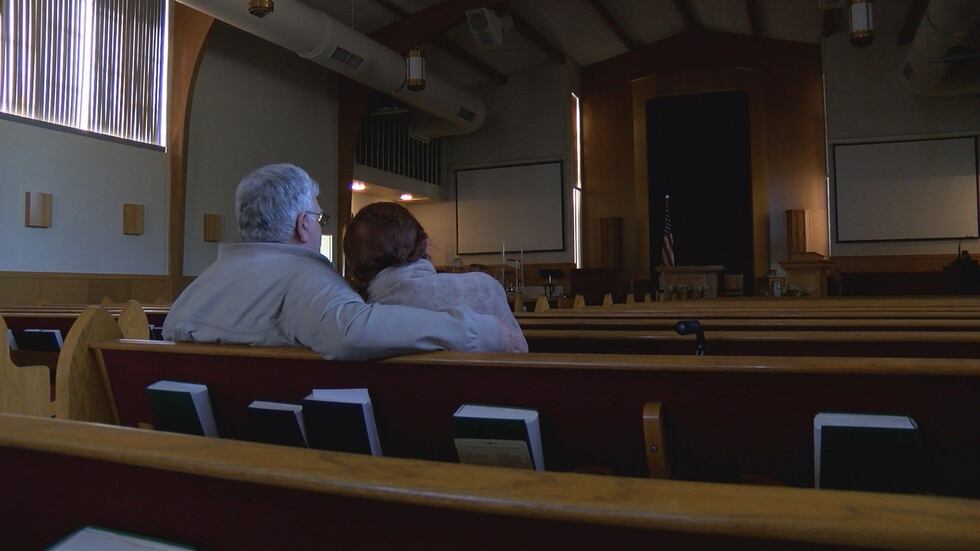 BARKSDALE AFB, LA (KSLA) - You could say Kevin and Amy Clifford were destined to be together.
"Our backgrounds were so different, I really don't know exactly what it was, her personality, her looks," recalled Ret Air Force MSgt Kevin Clifford. "I'm a Yankee from a suburb of Boston and she is a rebel from the farmland of Alabama and I guess there is kind of a magic between us."
At the time, Kevin was stationed at Dow Air Force base but he was sent to Barksdale for training when he inquired about a fellow airman.
Amy was stationed at Barksdale working in procurement when a mutual friend set them up.
"I said who's that cute little girl that comes in here, well I didn't say little girl, who's that cute girl and she (a friend) says 'oh why? Would you like to meet her? I said sure, so she says come in the office and she picked up the phone and she called Amy."
"She liked Kevin and she decided to be matchmaker and I met him and he seemed really cute, he was really cute," remembered Ret Air Force Sgt Amy Clifford.
Despite calling off their engagement twice, the third time proved to be a charm. Kevin and Amy exchanged their vows inside Barksdale's Chapel 2 on July 6th, 1968. They will celebrate 50 years this summer.
"The Air Force brought us together in the fact that I came down here, we fell in love, we got engaged, went back to New Hampshire, came back down here and we get married so it's been good,it's been a good 50 I'd do it again," said Kevin.
"He's a pretty easy-going guy, and he was there when I needed him even though he may have been overseas we communicated a lot, but he was always there when I really needed him."
After five decades, two military careers, raising children and now grandchildren, they admit marriage hasn't always been easy. They say the secret is love.
"A lot of the attraction that is there when you first get married is a different type of love that you have later on," explained Kevin, "Your life changes, it evolves and you have to really work through the hard times and really enjoy the good times."
"You have to love the person and you have to work at it you can't just jump in and out of marriages," said Amy, "You have to apply yourself to it. You have to work at it."
Barksdale's Chapel 2 holds a special meaning for their youngest son as well.  It's the same chapel where he married his wife, both of them also served in the Air Force.
At the end of their military careers, Kevin and Amy Clifford spent a total of 15 years off and on at Barksdale. They moved back to Bossier Parish to be closer to family back in 2009.
Copyright 2018 KSLA. All rights reserved.