Jeff: Gusty winds, hail to be a concern on Thursday
Updated: May. 2, 2018 at 7:17 AM CDT
(KSLA) - This stretch of warm weather is going to continue through the first week of May.
We are going to add more humidity and at least of a slight chance of rain to the forecast over the next several days. It still looks like the more widespread rain and storm activity and the greatest risk of severe weather will stay west and north of the ArkLaTex.
However, a strong to severe storm can't be ruled out along or north of the I-30 corridor on Wednesday or Thursday.
Wednesday will be another warm and windy day. Highs will be in the mid to upper 80s. A few places could flirt with 90 degrees. There will be a few more clouds around. Plus, a few showers or storms can't be ruled out.
On Thursday, some gusty wind and hail are the main concerns.
Severe weather is not expected to be widespread across the area with the highest chance for seeing it around the I-30 corridor. It's entirely possible that areas around and south of I-20 may not see any storms at all Thursday.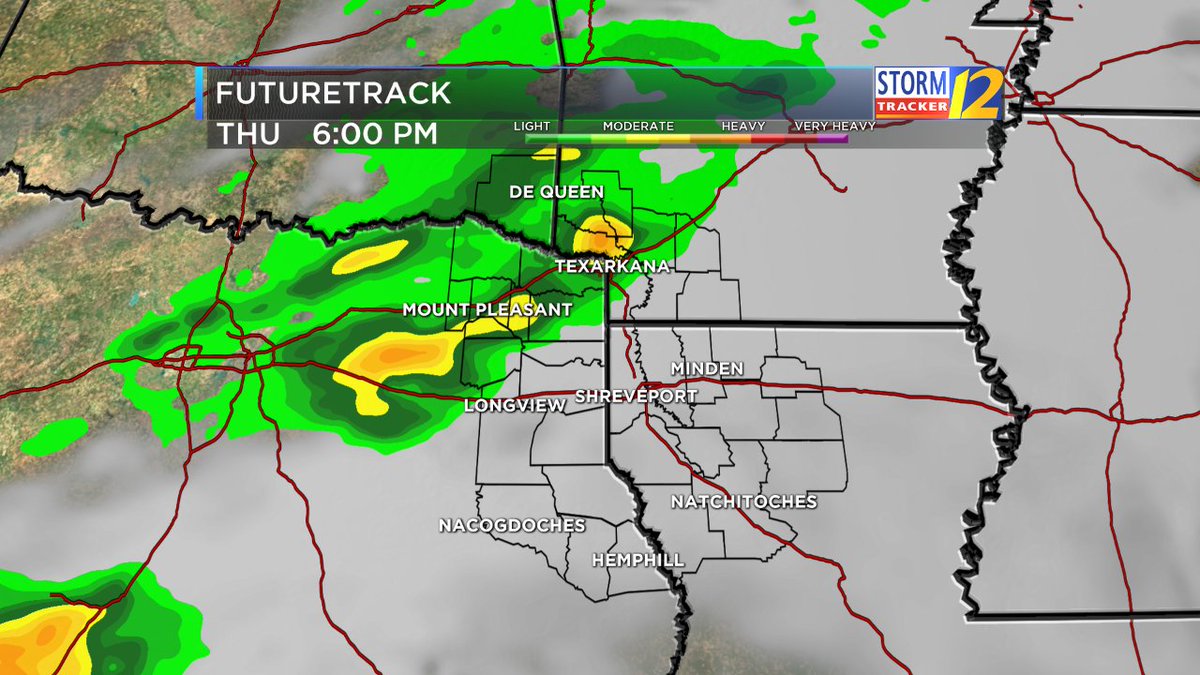 A cold front will slide through the area on Friday. This front will bring us our best chance of rain all week. Highs on Friday will be in the low to mid-80s. Rain and storms affect the I-20 corridor as a cold front moves through Friday but the severe risk appears to be quite low. There may be showers behind the front but a slow clearing trend will be found Saturday. 
A few showers could linger into Saturday morning, mainly south of I-20. Most will stay dry, though. Severe storms are not anticipated at this time as the main storm system will be pulling away from the ArkLaTex and the upper-level wind fields will be weakening.
Overall, this weekend doesn't look bad at all. Highs will be in the upper 70s to near 80 degrees on Saturday.
Sunday will probably be the better half of the weekend because it's going to be dry and warmer. Highs on Sunday will be in the low to mid-80s.
The start of next week looks warm and dry. Highs will be in the low to mid-80s.
Sunday looks great with partly cloudy skies and highs in the low to mid-80s.
The StormTracker 12 Weather team makes it easy for you to stay up to date with the latest forecast:
Copyright KSLA 2018. All rights reserved.