Louisiana board to award last 4 of 9 medical marijuana permits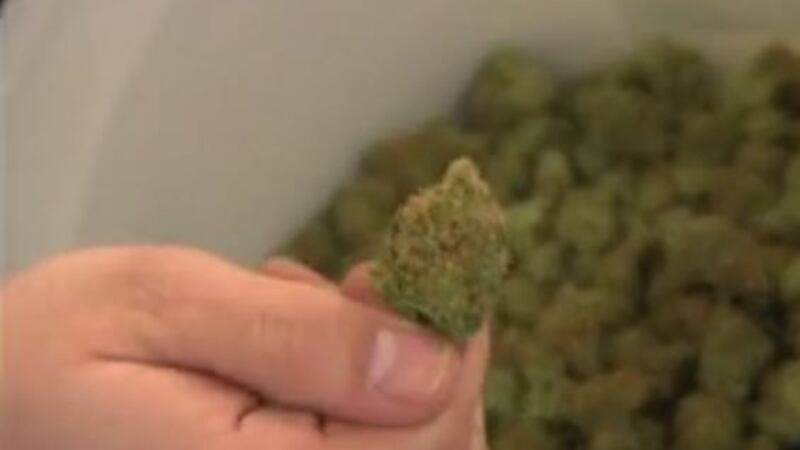 Updated: Apr. 17, 2018 at 9:41 PM CDT
SHREVEPORT, LA (KSLA) - A state board is set to announce Wednesday which of three Shreveport pharmacies will get a license to sell medical marijuana in Northwest Louisiana.
Permits to sell medical marijuana are being awarded in nine health care regions throughout the state.
On Tuesday, the Louisiana Pharmacy Board awarded the state's first five licenses to medical marijuana dispensaries.
The other four - including Region 7 - will be selected Wednesday, according to the agenda for the board's administrative hearing.
Pharmacies still in the running to operate a medical marijuana dispensary in Northwest Louisiana are NorLa Pharm, Hope Pharmacy and Bayou Dispensary.
The Region 7 dispensary will serve Bienville, Bossier, Caddo, Claiborne, DeSoto, Natchitoches, Red River, Sabine and Webster parishes.
Following are finalists for the other three permits to be decided Wednesday and the parishes each will serve:
Region 6: RAR Oil Ventures LLC, doing business as Cenla Natural Medicine Dispensary and The Medicine Cabinet Pharmacy LLC doing business as The Pill Box Pharmacy #3. Both are in Alexandria. The region's dispensary will serve Avoyelles, Catahoula, Concordia, Grant, LaSalle, Rapides, Vernon and Winn parishes.
Region 8: Delta Medmar LLC and Prescription Shoppe LLC, the latter of which is doing business as Grace Specialty Pharmacy. Both are in West Monroe. The dispensary will serve Caldwell, East Carroll, Franklin, Jackson, Lincoln, Madison, Morehouse, Ouachita, Richland, Tensas, Union and West Carroll parishes.
Region 9: Willow Pharmacy LLC in Madisonville and Purivera Pharmacy LLC in Covington. The permitted dispensary will serve the southeast Louisiana parishes of Livingston, St. Helena, St. Tammany, Tangipahoa and Washington.
Once the nine licenses have been awarded, the permit holders must begin operations within 310 days. That's about 10 months.
Each dispensary's starting date will differ.
It will depend on when a given location opens, whether it already is serving customers and when the marijuana producer would have the product ready to supply to the pharmacy.
Louisiana's medical marijuana supply will be grown only by the agricultural centers at LSU and Southern University.
Under Louisiana law, marijuana can be available in medicinal oils, pills, sprays, topical applications and other forms but cannot be sold in a form to be smoked.
Current eligible diseases for medical marijuana prescriptions in Louisiana include cancer, a severe form of cerebral palsy, seizure disorders, epilepsy, muscular dystrophy and other diseases.
Copyright 2018 KSLA. All rights reserved.