New details about Sci-Port's closure as it starts reopening
Updated: Mar. 19, 2018 at 10:49 PM CDT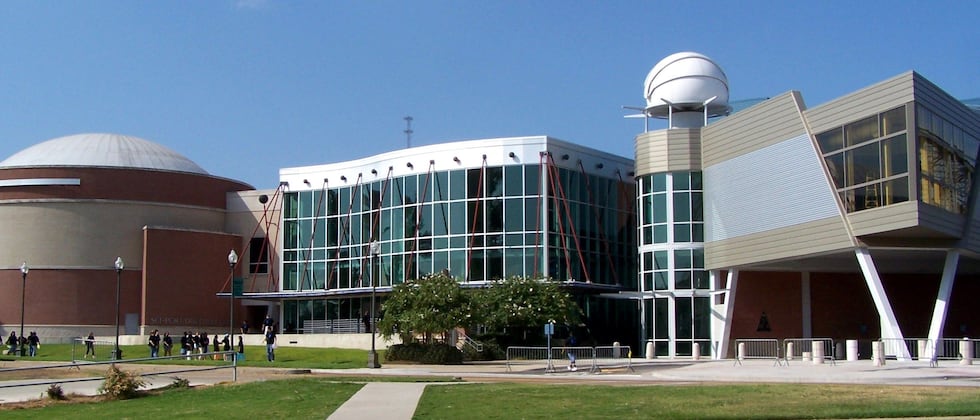 SHREVEPORT, LA (KSLA) - We're learning new information about what exactly led to the closure of the
Sci-Port Discovery Center is being slowly reopened in stages, chiefly to avoid financially overextending itself this time around.
That's what Caddo commissioners were told March 19 during a briefing that also shed more light on what led to the downtown Shreveport venue being closed temporarily starting in September.
"One primary reason, which ultimately led to other issues, which was a payroll in excess of $2 million, Sci-Port board Chairman Rich Lamb explained.
He credits donations for allowing them to retain essential personnel for Sci-Port's eventual reopening.
The first phase of reopening got underway March 1 with the Power of Play, or P.O.P., area.
Lamb told commissioners there was a good turnout.
"In the first eight days of being open, 1,005 people came to the door. That's just for that one small part of the museum."
And only 15 percent of those visitors were existing members, leading to lots of new revenue, Lamb said.
The next reopening will be Sci-Port's IMAX theater on April 6.
"IMAX is a totally different demographic," Lamb said. "So we're excited about having new people and more people come through the door."
Commissioners also were told that Sci-Port will be outsourcing its gift shop and food.
"The restaurant business is hard enough," Lamb said. "We didn't do a good job of keeping our science center up. We don't need to be in the restaurant business."
Sci-Port also will reach out to Shreveport-Bossier City area food trucks to set up outside the venue.
And Lamb said he and Sci-Port's board are working with creditors to try to find a responsible solution to the science center's debts.
Copyright 2018 KSLA. All rights reserved.