Good Samaritans spring to action to rescue people trapped in sinking car
Updated: Mar. 13, 2018 at 8:00 PM CDT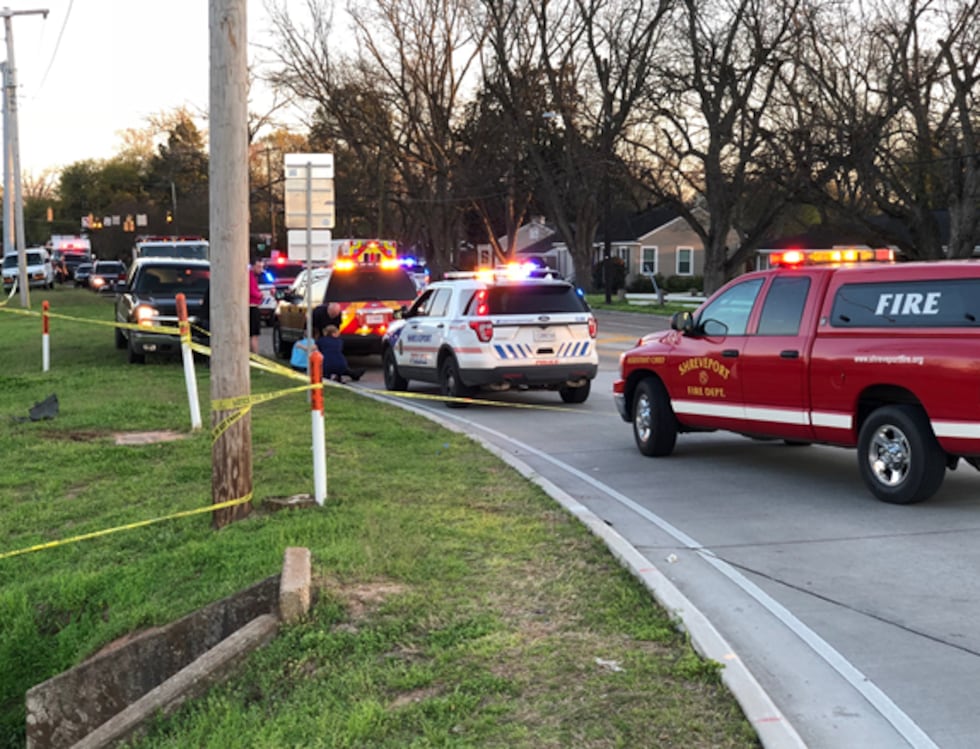 SHREVEPORT, LA (KSLA) - Before first responders arrived, everyday heroes sprang to action Monday night to rescue a five people from a car that plunged into a Shreveport bayou.
Among them was 26-year-old Hunter Coleman.
The Shreveport resident was on his way home from grabbing dinner when he saw vehicles parked alongside Anderson Bayou, commonly referred to as the duck pond, at  East Kings at Shreveport-Barksdale highways.
Without a second thought, he parked his car, took off his jacket and dove into the water head first.
"I don't think I had thought about what I had just done. It didn't cross my mind I had helped save someone's life."
Braving the cold water, Coleman and others swam to the car and pulled out one of the adults trapped inside.
Her life was saved thanks to the selfless efforts of good Samaritans who risked their own.
"I got there and they were pulling her out of the back seat, I think. But I helped pull her out and from there turned back to shore," Coleman recalled.
Amid the daring rescue, he realized he was putting himself in danger.
"When I was swimming halfway there, I thought, 'I could drown, too.' My head was underwater. I was choking on water.
"The only thing I could think about was getting this woman back to shore so somebody else could help her."
Coleman said it's everyday heroes who served as the catalyst for saving the lives of those inside the sinking car.
"In those split seconds where people were jumping into this pond to save a family, it didn't matter what color they were. It didn't matter what their politics were." he said. "It wasn't black, white, Democrat or Republican.
"It was a fellow human being in need. And that's our job as Americans and people, to love one another and come to the rescue. You see it in tragedies all over the world. Every time something bad happens, you see the good in people."
Still, in a state of disbelief Tuesday, Coleman said the emergency shifted his outlook and perspective on life.
"I think we have to be more observant of other people's struggles, whether it's a major car accident or whether it's someone struggling to put their groceries in the car," he said.
"We're all equal, and we need to take care of people."
Coleman said a GoFundMe has been created to assist the family with funeral and hospital costs.
Click here to go to the donation site.
Copyright 2018 KSLA. All rights reserved.