60th annual Texarkana Kiwanis Pancake Breakfast on Saturday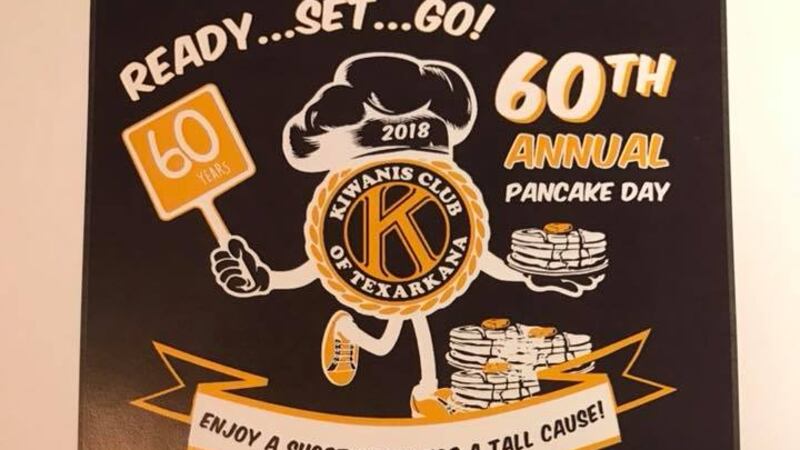 Updated: Mar. 2, 2018 at 10:55 PM CST
TEXARKANA, TX (KSLA) - This morning, all you need is $5 for all you can eat pancakes.
The 60th Annual Pancake Day hosted by the Kiwanis Club of Texarkana will start at 7 a.m. and last until 2 p.m. at the Truman Arnold Center at Texarkana College.
The event is a major fundraiser for United Way.
Pancakes to go is also an option.
A 5K and kids K will also be held.
Copyright 2018 KSLA. All rights reserved.