Community rallies after Bowie County diner burns down
Updated: Jan. 22, 2018 at 1:12 PM CST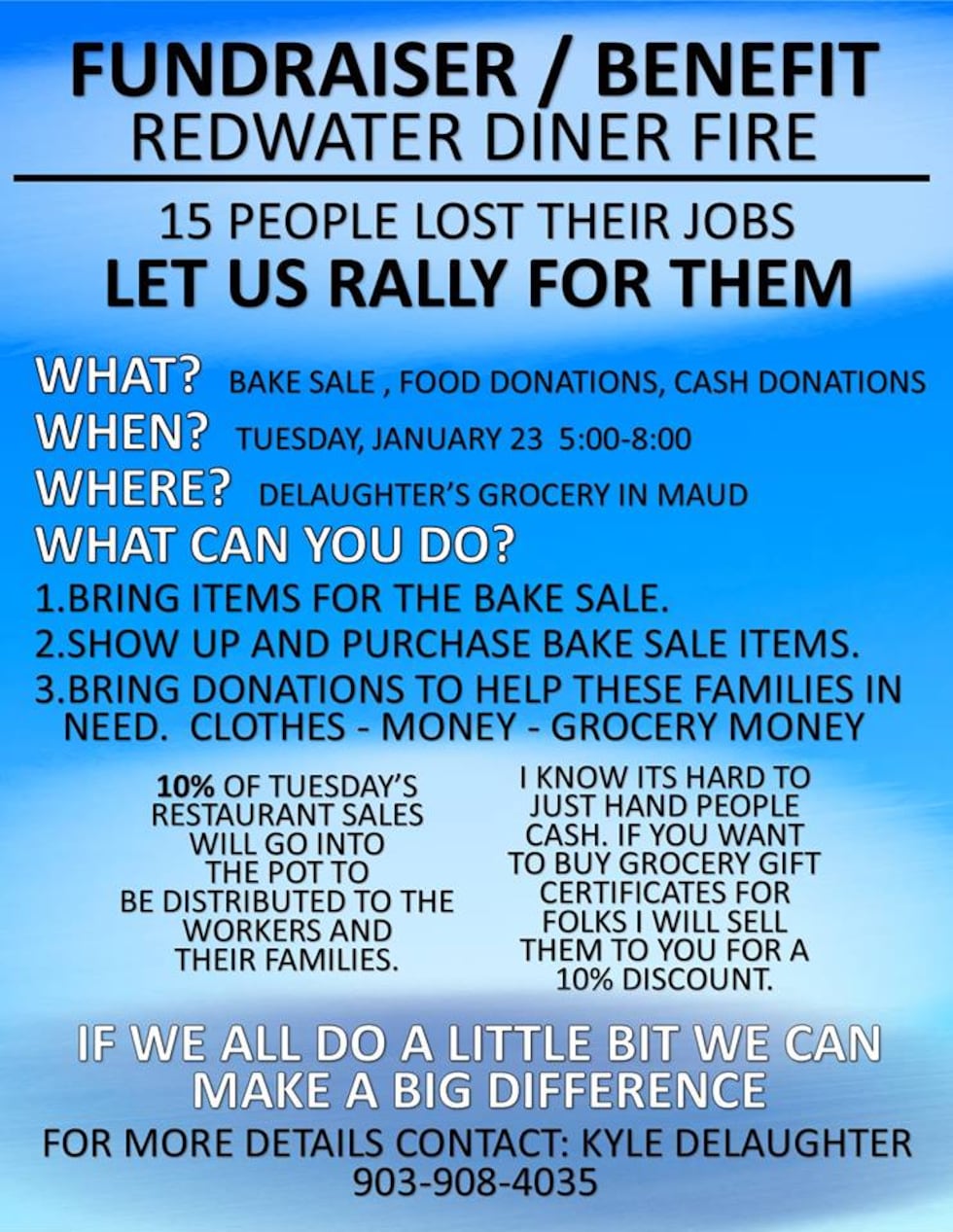 BOWIE CO., TX (KSLA) - An East Texas grocery store is raising money after a beloved diner burned down Friday.
The fire happened around 3:30 a.m. at Redwater Diner.
In a Facebook post, DeLaughters Grocery & Deli in Maud says they will host a bake sale Tuesday from 5 p.m. to 8 p.m. They will also take food and cash donations to benefit the diner.
Kyle DeLaughter with the grocery store says 15 people lost their jobs and he wanted to do something to support them.
They are asking people to bring items for the bake sale and or show up to purchase bake sale items.
The grocery store will also donate 10 percent of Tuesday's restaurant sales to go into the port and be distributed to the workers and their families.
DeLaughter also says he hired 2 of the workers to work at his store.
The Facebook post also said if anyone wanted to buy a grocery gift certificate, they would be sold for a 10 percent discount.
Copyright 2018 KSLA. All rights reserved.