Inmate service donates canned goods to Operation Blessing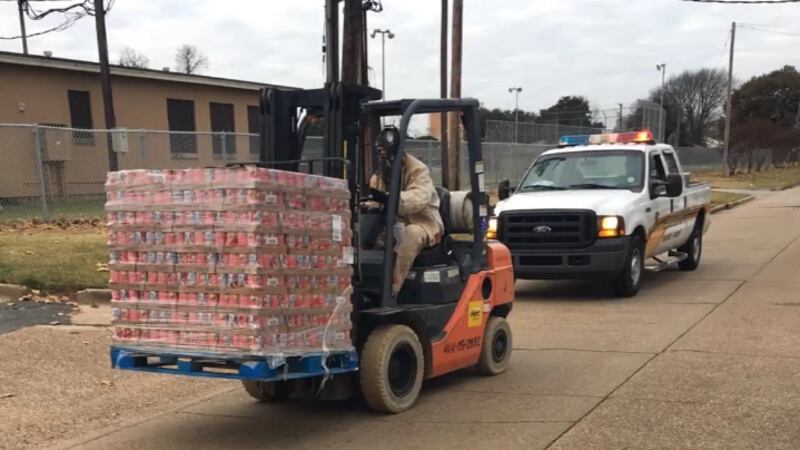 Updated: Dec. 30, 2017 at 9:51 AM CST
BOSSIER PARISH, LA (KSLA) - The Brothers Correctional Services, Inc. donated lots of canned good items to Operation Blessing Friday morning.
The group delivered truckloads of canned goods to help feed people in need in Bossier Parish.
Operation Blessing helps feed about 400-500 families each month.
Earlier this month, The Bossier Parish Sheriff's Office deputies went door-to-door and delivered 450 food boxes to people.
Operation Blessing, which began in 1998, is a year-round food bank program that is managed primarily by volunteers with the Posse and Ladies' Auxiliary.
Copyright 2017 KSLA. All rights reserved.