Council advances proposal to allow public drinking in parts of Bossier City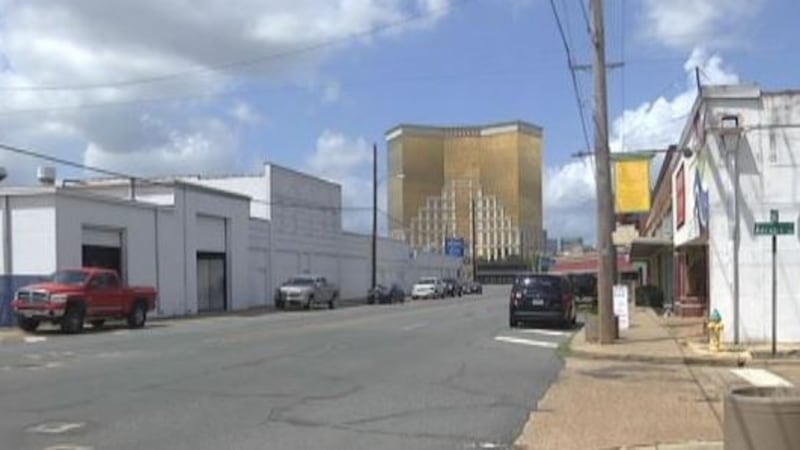 Published: Nov. 7, 2017 at 9:32 AM CST
|
Updated: Nov. 7, 2017 at 6:09 PM CST
BOSSIER CITY, LA (KSLA) - Bossier City leaders narrowly agreed Tuesday to the first step toward allowing public drinking in the Downtown Bossier District and Louisiana Boardwalk area.
And that has folks on the western side of Red River wondering whether Shreveport should do the same.
"We're actually thankful to see that Bossier had some creative ideas on what they wanted to do because it helps to keep the conversation going forward for us as well," said Shreveport City Councilman Jeff Everson.
The vote was 4 to 3 to advance Bossier City's ordinance to the next step, which is in consideration for final passage Nov. 21.
City Councilman Jeff Everson says Shreveport is considering their own ordinances to help them stay up-to-date.
"One aspect of that that we had introduced but has been not passed yet is a portion about sidewalk café's which is not exactly the same as what Bossier's discussing but because of Bossier's ordinance that they've introduced it did sort of reignite some conversation about that," Everson said.
Right now, bars and restaurants are only allowed to serve food outside like on the patio. The sidewalk café ordinance would allow them to serve alcohol on tables seated outdoors.
"How cool would that be? I mean people joke about the fact that there's only a couple of months a year that you can sit outside but during those couple of months don't you really want to be outside. Of course, you do ...but hopefully fingers crossed we'll be seeing sidewalk café's in Downtown Shreveport in the very near future," said Liz Swaine, Executive Director of the Downtown Development Authority.
City CAO Pam Glorioso said they hope to have the ordinance passed before Nov. 25, the date of the grand opening of the downtown festival plaza.
The public drinking district would cover a large area near Red River, including two major casinos and Louisiana Boardwalk.
Glorioso also said the owners of the Louisiana Boardwalk property are in favor of the change.
"They'll be putting up signage to let people know about it. We feel it's going to help Boardwalk. People that will be leaving Margaritaville Casino who are usually turned around will now be able to walk through because they'll be able to have an open container."
Here's a look at the ordinance:
Business owners like Ben Hart, of Flying Heart Brewing, said they are all in favor of public drinking in Bossier City's downtown district.
"I think that it's going to help us tremendously when there are festivals in town. And it will also encourage other restaurants and bars to move into the area, which is good for the local economy, and it's good for the community," said Hart.
"I haven't heard anything negative at all," he continued.
"It's just like with anything, as long as there's a good police presence and people don't get out of hand and belligerent. You know, we don't want it to get too crazy. We want people to be respectful and enjoy themselves and have a good time but not affect other people."
Copyright 2017 KSLA. All rights reserved.