BPSB holds social media seminar for parents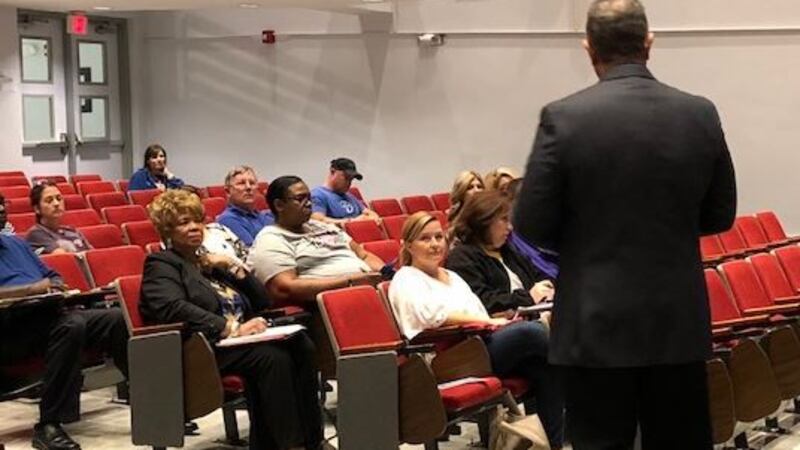 Updated: Oct. 26, 2017 at 10:39 PM CDT
BOSSIER PARISH, LA (KSLA) - Parents in Bossier Parish got to hear first-hand how to protect their children's online reputation.
On Thursday, October 26, the Bossier Parish School board hosted a seminar on how to keep kids safe online and on social media.
RELATED: Bossier invites expert to teach parents to monitor social media
The speaker, Dr. Russell Sabella, says the idea of safety online is a thing of the past.
"There is no such thing as privacy online anymore," Sabella said. "If you communicate to one, you're really potentially communicating to the world."
The need for the training comes with renewed urgency in light of the recent arrest of a Bossier Parish student over comments he allegedly made on Snapchat.
"There were some social media messages saying they're basically going to cause harm at the school or at least led to believe that, and that is a charge of terrorizing," Bossier sheriff's Lt. Bill Davis said.
The 15-year-old Parkway High School student was arrested over the weekend. When deputies contacted him, the teenager reportedly admitted to having personal problems and posting several threatening comments about the school online.
Copyright 2017 KSLA. All rights reserved.