KSLA Salutes: Barksdale's explosives disposal team
Updated: Sep. 8, 2017 at 12:51 PM CDT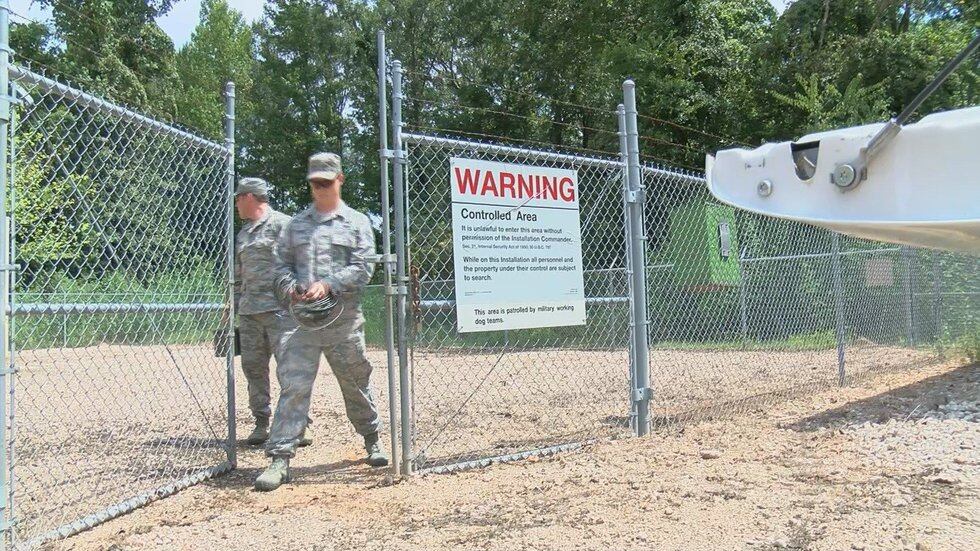 BARKSDALE AFB, LA (KSLA) - The Explosive Ordnance Disposal, EOD, team at Barksdale Air Force Base is training and preparing to detect, disarm, detonate and dispose of explosive threats.
EOD members are assigned to some of the most dangerous missions in the Air Force and beyond to do what needs to be done to keep others safe.
"Everything that can make a boom, possibly hurt somebody, whether it be a small grenade all the way up to nuclear weapons, it's our jobs to take care of those," said SSgt Jeffrey Quick.
The EOD mission is to neutralize whatever explosive threat presents itself and endangers lives.
"We train for over 24 hours a week, which doesn't seem like a lot when you are talking about a 40 hour work week, but that's well over half of your work week," he continued.
Their mission stretches well beyond the base.
"We have about a 200-mile radius that we drive from Barksdale Air Force Base to help law enforcement, FBI any of those entities that ask for our assistance," Quick explained.
There are currently 20 EOD members assigned to Barksdale Air Force Base.
"I got involved in this career path because I wanted to do more," expressed Quick, "I wanted to have a job where I was always in control of trying to help save a life or protect somebody from something."
As a former police officer, SSgt Quick felt called to the career field.
Plus, he says it has its perks. Their training consists of blowing things up and driving robots.
While in the field, the team showed KSLA News 12's Marie Waxel how water can be used to eliminate a threat.
"The water will act as a projectile, and basically using the power from that to rip through things and generally disrupt an IED or any other thing that we may need to use it on," explained SRA Brayden Kerr.
"In the movies you see what color wire do you cut, ideally you cut them all at the same time with a device where you don't even have to be next to it," added SSgt Garrett Amorose.
Then they used 8.5 pounds of C4. Enough to shatter windows or leave a crater if it detonated on a city block.
"Typically this is what you would see in Afghanistan," explained Amorose, "Something about that size may target a person. Four or five times that is typically what you would see targeting the vehicles."
Whether it's defusing IEDs overseas or examining a suspicious package at home, each member volunteers for the high risk, high reward job.
"It comes down to relying on each other, I know that they are going to give me their best and that they are going to have the same knowledge and same sort of tools in their toolbox to make the mission a success," said Quick.
Barksdale's EOD Team is also one of the first team's in the Air Force to be equipped with the newest blast suits.
These suits are the 10th generation and weigh about 55 pounds.
That's about 20 pounds lighter than the older models.
These suits also come with a cooling system.
Ticket price on the helmet and suit combo are around $35,000.
Copyright 2017 KSLA. All rights reserved.