Stonewall Police Department to be abolished with governor's signature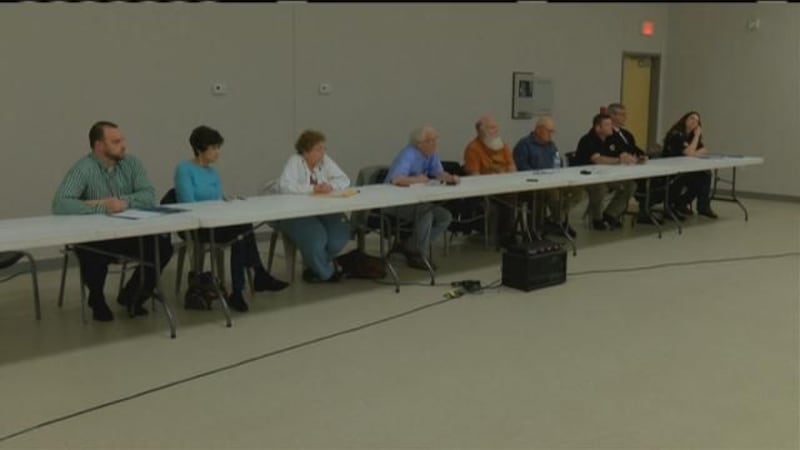 Published: Jun. 17, 2017 at 2:55 PM CDT
|
Updated: Jun. 17, 2017 at 9:56 PM CDT
STONEWALL, LA (KSLA) - With the stroke of a pen on Friday, Louisiana Governor John Bel Edwards made it official: The cash-strapped town of Stonewall can abolish its police department.
Funding for the Stonewall police force has been an area of debate for the last several years. Back in February the town council voted to have Mayor Charles Waldon ask legislators to file the bill just signed by the governor.
Residents faced some bleak choices: Either abolish the police force or institute a very large property tax.
"This would have increased it by about, by almost 50 percent," said Stonewall Town Councilman Nick Gasper, referring to tax bills.
Town authorities say costs for the police department increased sharply while trying to fund retirement benefits, which would cost roughly $100,000 a year for the officers and chief.
"The state auditor told us it would bankrupt the town eventually because we do not have enough recurring income..." explained Mayor Waldon back in January.
So, in just two weeks, a crash like the one Saturday on Highway 171 in Stonewall will no longer be handled by its own police force.
Instead, the DeSoto Parish Sheriff's Office will take over all law enforcement duties, not just half the time like they do now, covering weekend and overnight hours.
"July 1st is our day to be the primary law enforcement agency," explained Capt. Jayson Richardson with the sheriff's office.
The next big decision in Stonewall will be whether or not to accept an offer made by the sheriff's office.
That offer calls for a deputy to be stationed inside town limits 24/7 permanently at a cost of $296,000 a year.
That may seem like a lot of money until you consider that the town would have spent $350,000 a year to keep operating its police force.
If approved, it would save Stonewall roughly $54,000 a year. "I think it's a good idea," added Gasper.
He said so far there have been no official discussions about the offer for full law enforcement coverage by the sheriff's office in Stonewall.
But Gasper concluded that he would not be surprised to see support for it.
"Most people already believe that's what's going to happen anyway."
If so, it would be the first time ever that Stonewall would have full-time law enforcement coverage.
"Either way, there's going to be some changes to our patrol routes and things of that nature to just make sure we're giving Stonewall, the town of Stonewall, the best coverage that we can get," added Capt. Richardson.
Richardson wants to reassure the 6,000 people living inside the Stonewall zip code that they will be a priority.
At one point, Stonewall P.D. had three officers and a chief. It's down to one officer, who is now in his final two weeks of service.
Because he is an elected official, Police Chief Tommy Dufrene will serve out the remainder of his term which ends in June of next year. Until then, he's expected to perform administrative duties.
Copyright 2017 KSLA. All rights reserved.