Mayor, councilman debate proposal to ask sheriff for help
Published: Jun. 12, 2017 at 6:34 PM CDT
|
Updated: Jun. 12, 2017 at 9:41 PM CDT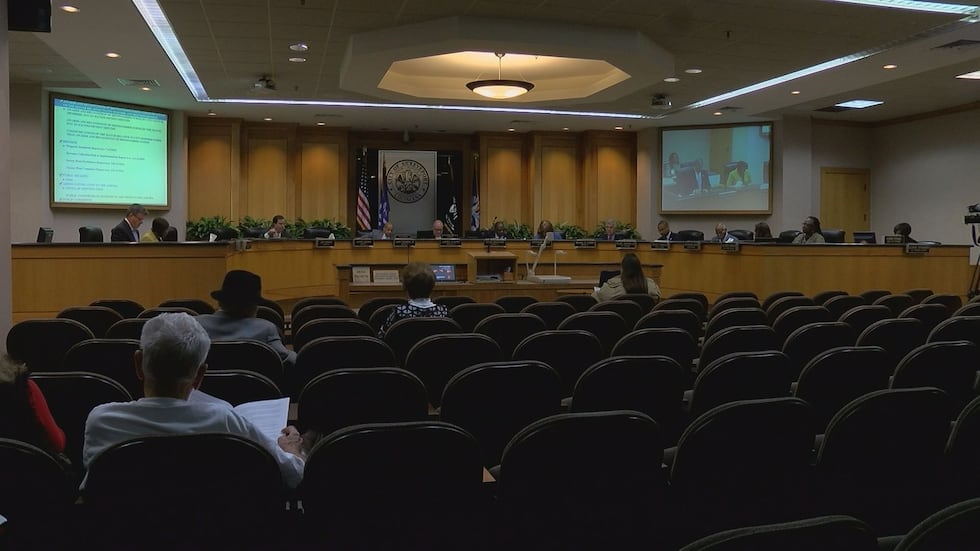 SHREVEPORT, LA (KSLA) - Things got testy during the Shreveport City Council workshop Monday afternoon.
A Shreveport councilman wants Caddo sheriff's deputies to help patrol the city's streets.
Discussion of Willie Bradford's resolution led to debate between the councilman and Mayor Ollie Tyler.
He described crime in Shreveport as being "at crisis proportions."
"The drive-by shootings, the constant break-ins, are just out of control," said Bradford. "People are afraid to come out of their houses."
Bradford's Resolution 108 would authorize the mayor to request assistance from the Sheriff's Office for patrols and other law enforcement activities in Shreveport.
Authorizing the Mayor to request assistance from the Caddo Parish Sheriff to aid the Shreveport Police Department in patrolling and other law enforcement activities within the City of Shreveport due to statistics showing a surge in crime in Shreveport, and to otherwise provide with respect thereto (A/Bradford)
According to his resolution, the April 2017 Crime statistics showed a 138% percent increase in homicide, 21% increase in forcible rape, a 150% percent increase in business armed robbery and a 139% increase in business burglary compared to the same period last year.
"I see no real active initiations going on to deter some of the crime, " said Bradford. " I would be negligent to the citizens of this city if I didn't put some measure in place to trigger the mayor to seek additional revenue and resources that could help us in this endeavor."
The mayor isn't on board. Mayor Tyler says it's not the council's job to tell her how to run operations.
"You are authorizing me to do something I already have the authority to do," said Mayor Tyler. "And it's a slippery slope as far as I'm concerned when it comes to trying to legislate operations."
Also, Mayor Tyler argued that the Shreveport Police Department already works with other law enforcement agencies, including the Caddo Parish Sheriff's Office, on some operations.
Police Chief Alan Crump declined to comment on camera but supported the mayor's statement that the police already work with the Sheriff's Office.
Council members could vote on Bradford's resolution during their regular meeting Tuesday. That session starts at 3 p.m.
"If you don't see the need for this, then you are completely out of touch with the citizens," said councilman Bradford.
Copyright 2017 KSLA. All rights reserved.