Watch KSLA News 12 on Roku and Amazon Fire TV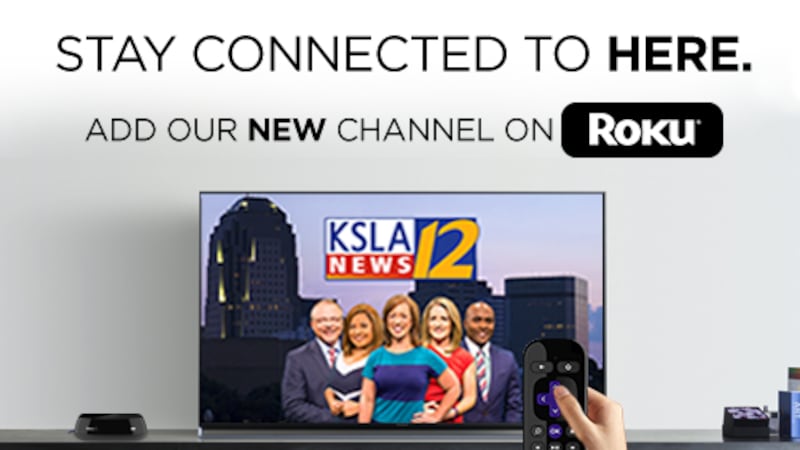 Published: Mar. 23, 2017 at 1:51 PM CDT
|
Updated: Jun. 12, 2018 at 10:13 AM CDT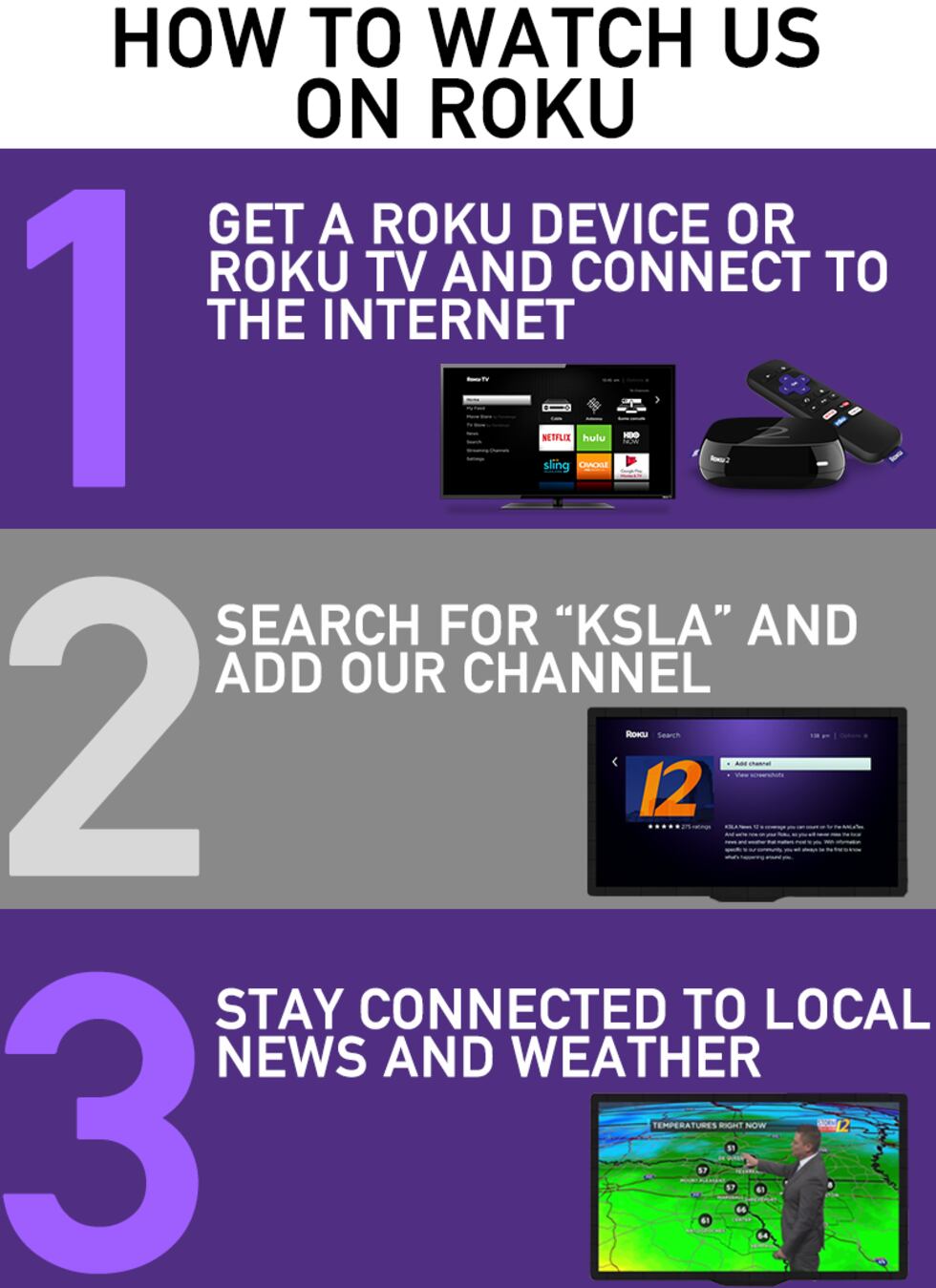 (KSLA) - KSLA News 12 is excited to announce we now have a channel on Roku and Amazon Fire TV.
You can watch the most recent newscast, see today's trending videos and even get the latest weather forecast from Jeff Castle and the First Alert weather team! And if you're looking for something to do this weekend, the Southern Weekend team has you covered.
Our channel is free to add to your Roku or Fire Stick. Just connect your Roku device, Roku TV, or Amazon Fire Stick to the internet, set up your account, search for "KSLA" in your Roku or Amazon store and add our channel! Roku and Amazon are convenient ways to watch TV without a cable or satellite subscription. Read more about how Roku works here. See how Amazon Fire TV works here.
Click here to download the KSLA News 12 Roku Channel.