Police: Beauty School Robber Beaten With Sticks, Curling Irons
Published: Jun. 14, 2005 at 7:27 PM CDT
|
Updated: Jun. 19, 2005 at 4:11 AM CDT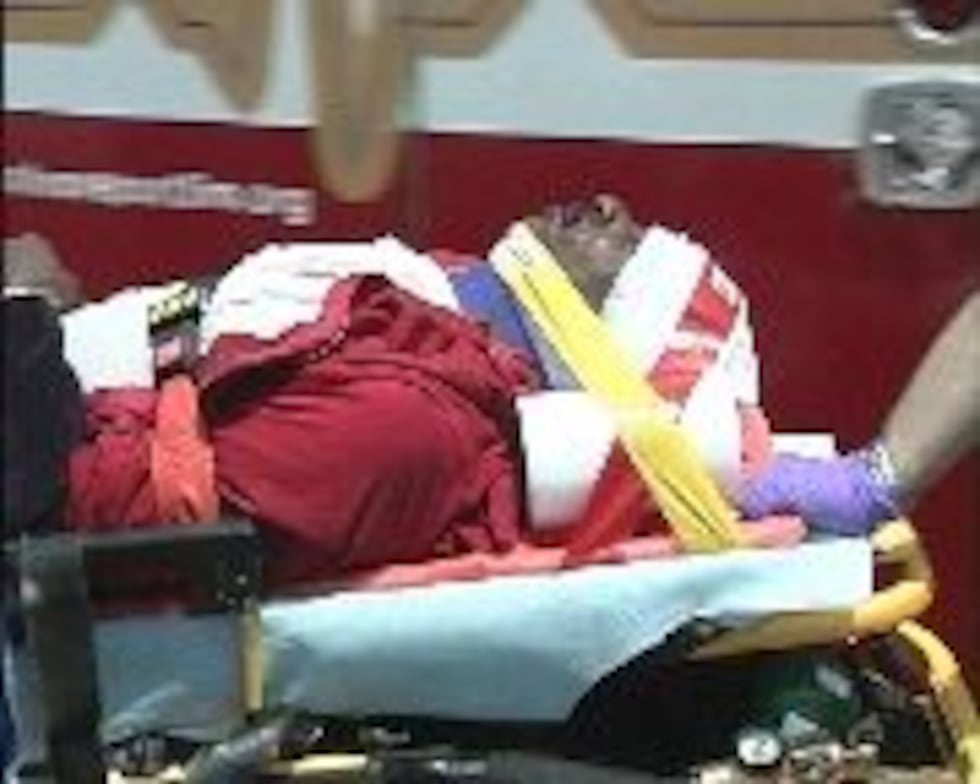 A man who allegedly tried to rob aShreveport beauty school was confronted by a group of nearly 30 women and one man, some of whom beat him with sticks and curling irons.    The bloody suspect left the scene by ambulance.   "I put something on him, baby," said instructor Dianne Mitchell.  "He wasn't coming up in here and telling nobody he robbed us and got away with it."

Shreveport police were called to Blalock's Professional Beauty College, 5410 Mansfield Road, at 11:59am Tuesday.   Witnesses say a man walked into the school and pointed a gun at an instructor.   He allegedly demanded money from the business as well as the purses of the nearly 30 students and staff members inside.   As the suspect grabbed the only other male inside, a student, and escorted him to the back of the building, Mitchell says she tripped the suspect.  A group of women then grabbed curling irons and sticks and began to beat the man, police said.  "The suspect was trying to get out of the business and, as he was trying to get out, they kept pulling him back in and beating him," said police spokeswoman Kacee Hargrave.

Paramedics transported the suspect from the scene by ambulance.   The trunk of a Shreveport police car where officers handcuffed the suspect, was covered in blood.   "He's going to need some stitches," said Officer Eric Swartout.  "He had some pretty good swelling and knots on his head and a lot of lacerations on his face," Officer Swartout said.    Police later identified the suspect as Jared Gipson, 24, of Shreveport.   Gipson was charged with armed robbery.    Police say the suspect was listed in good condition at LSU Hospital in Shreveport.