TX Gov. Abbott declares ban on sanctuary cities a legislative priority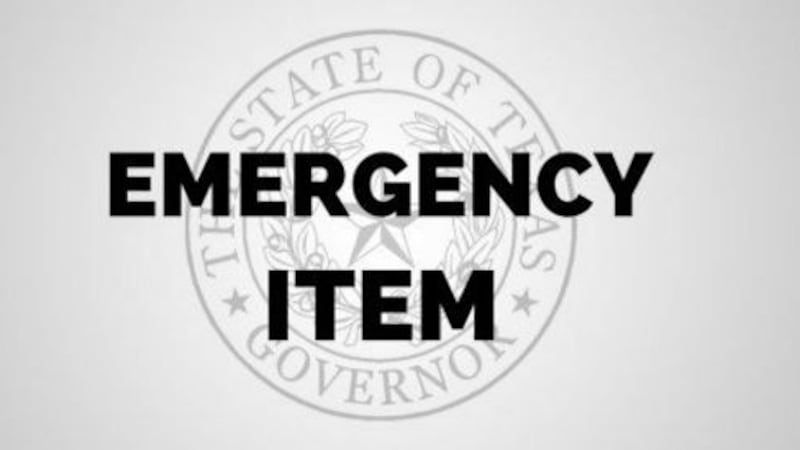 Updated: Jan. 31, 2017 at 12:43 PM CST
AUSTIN, TX (KLTV) - Texas Gov. Greg Abbott delivered his annual State of the State address Tuesday morning, outlining his emergency items and priorities for the 85th legislative session.
The Governor named four emergency items in his address to lawmakers, including reforming Child Protective Services, banning sanctuary cities, implementing ethics reforms and passing a resolution calling for a Convention of States.
Abbot told lawmakers to get to work on better funding the state's beleaguered child welfare system and banning so-called "sanctuary cities."
Abbot used his second State of the State address to echo President Donald Trump's executive actions that would withhold taxpayer funding to local governments that don't comply with federal immigration agents. But Abbott wasn't specific about what a Texas anti-sanctuary law should look like.
Texas' child welfare crisis has resulted in rising deaths and hundreds of allegedly abused or mistreated children going unseen by state investigators. The problem has worsened despite Abbott ordering an overhaul last year.
Abbott is also calling for a review of the state's school finance system that the Texas Supreme Court ruled was only barely constitutional last summer. Abbott also called for school vouchers, an effort that has stalled repeatedly in Texas Legislature despite steadfast support from top conservatives.
Following the speech, the Office of the Governor released a web video highlighting the Governor's legislative priorities.
Copyright 2017 KSLA, with contributions from the Associated Press. All rights reserved.