Shreveport to break ground Jan. 11 on new Fire Station 17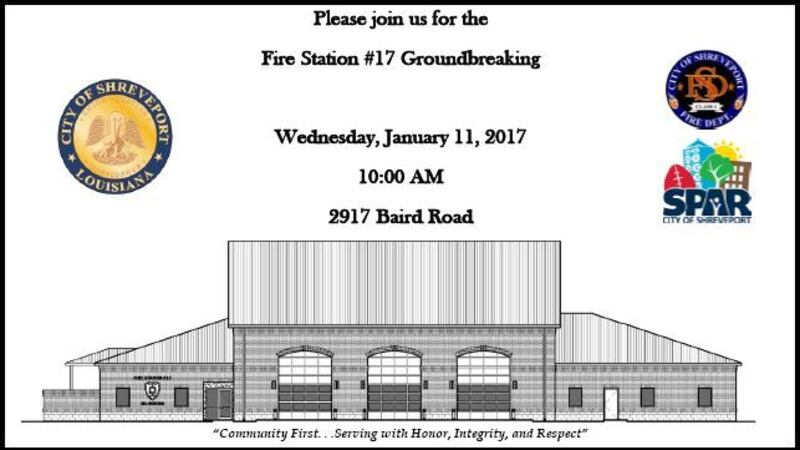 Published: Jan. 10, 2017 at 6:23 PM CST
|
Updated: Jan. 10, 2017 at 8:23 PM CST
SHREVEPORT, LA (KSLA) - Shreveport will have a groundbreaking Wednesday morning to mark the beginning of a more than $2 million project to build a fire station.
The ceremony will be held at 10 a.m. Jan. 11 at the site at 2917 Baird Road.
"We are excited about the construction that will take place in District E," Mayor Ollie Tyler said. "It is our goal to move quickly on projects to get them in place so we can serve the citizens of Shreveport."
The facility will replace Fire Station 17 that is about three-fourths of a mile away at 2890 N. Southland Park Drive.
Fire Chief Scott Wolverton said the new facility will be a modern fire station with up-to-date amenities.
"We look forward to Station 17 coming on line so we can serve the residents and businesses in that area and ensure the safety of citizens with quicker response times."
Money for the project came from the 2011 bond package, officials said.
It is unclear when construction is projected to be complete.
Copyright 2017 KSLA. All rights reserved.