Driver who was trapped when car flipped faces DWI charge
Published: Dec. 29, 2016 at 3:39 PM CST
|
Updated: Dec. 29, 2016 at 9:26 PM CST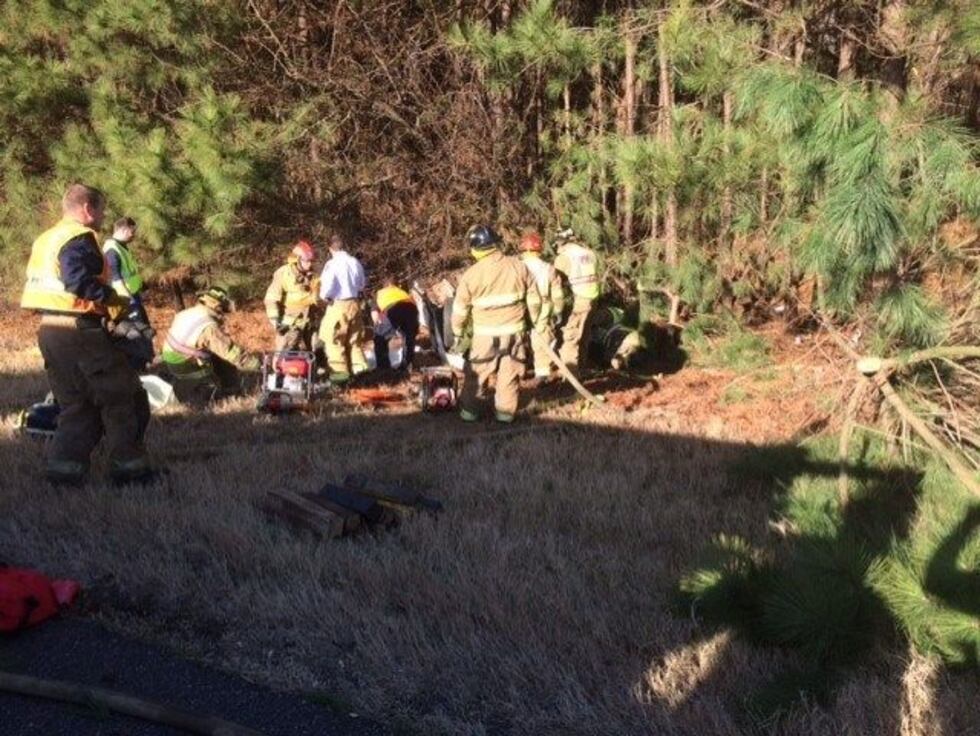 TEXARKANA, AR (KSLA) - The woman who was hurt in a violent, single-vehicle wreck this morning on Interstate 30 faces a charge of driving under the influence
Witnesses also have told KSLA News 12 and investigators that 34-year-old Stephanie Cuellar, of Hope, Ark., appeared to be distracted just before her car went out of control and hit a tree.
"When she passed us, she was on her cell phone," said Ashley Brito, a witness.
The wreck happened just after 9 a.m. near mile marker 5 on Interstate 30 west of Texarkana.
Authorities say the wreck partially trapped Cuellar under her crushed car.
Rescue efforts were slow and meticulous.
"We used extrication equipment off of 3 trucks and all the crew members that we had," said Rick Pavick, a battalion chief with the Texarkana, Ark., Fire Department.
Fifteen first responders worked more than a half hour to free Cuellar from her overturned car.
"We had to move it slow to make sure we weren't crushing the patient or any of our firefighters," Pavick said.
Cuellar remained responsive throughout the effort.
"The whole time, she was talking to us," Pavick said. "She was very helpful, telling us whenever things were getting compromised or what we had to watch out for."
She underwent surgery after being taken to Christus St. Michael Health System in Texarkana. Authorities said her injuries did not appear to be life-threatening.
Police say she will be charged once she is released from the hospital.
One firefighter hurt an ankle during the rescue but should be OK, authorities said.
Copyright 2016 KSLA. All rights reserved.