Bossier Sheriff: Bossier Doe identified
Updated: Mar. 5, 2015 at 9:49 AM CST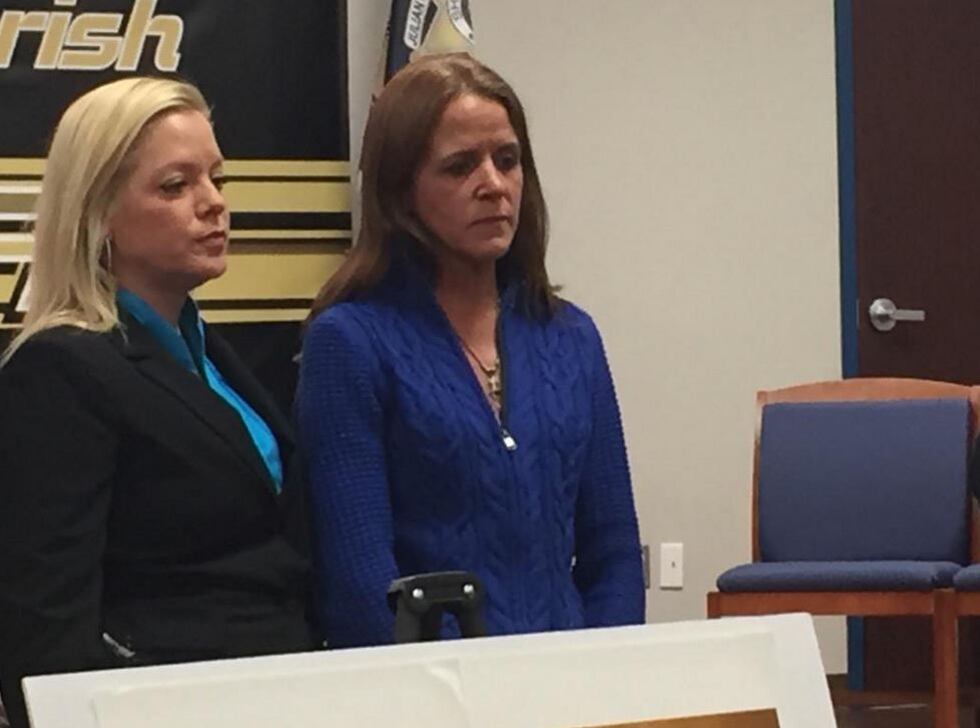 BOSSIER CITY, LA (KSLA) - Sheriff Julian Whittington says the identity of Bossier Doe is Carol Anne Cole from Kalamazoo, Michigan.
"Carol Ann is coming home," Whittington said in a news conference on Thursday afternoon. "The wait is now over."
"Bossier Doe" was the name given to an unidentified female who was found dead by hunters in the woods off of Highway 157 near Princeton on January 28, 1981.
Cole was identified through DNA testing, after a Facebook page created for the unidentified victim was created by investigators turned  up a promising lead.
"It worked, the social media network opens up all kinds of possibilities," said Bossier Sheriff Julian Whittington.
Now, the search is on for Cole's killer and authorities say they plan to start in the place that brought new life to the mystery, social media.
For 34 years the murder has gone unsolved and solid evidence lead nowhere, and unforeseen accidents complicated the case. But, the World Wide Web (WWW) is now helping investigators to make the connections that are needed to solve the case.
"Before we were really handcuffed in the fact that there was nowhere to start. You don't know who her friends are because you don't know who she was," said Whittington.
The Bossier Parish Coroner's Office found that the woman was stabbed multiple times and had been dead for four to six weeks before she was found.
Whittington declined to discuss details about possible suspects, but says the investigation continues.
Cole's sister Jeanie Phelps flew in from Michigan, just for the announcement.
"This is not how I'd want to find Carol Anne," she said.
Phelps explained she and her older sister were separated after Carol Anne Cole moved to Texas when they were younger.
"My beautiful blond hair sister was my best friend, she was my mother hen and looked after me," said Phelps.
But Phelps stopped hearing from her sister more than three decades ago.
"Think about it, 35 years, missing someone, now knowing what happened to them," she said. 

Just days after the sheriff's office created the facebook page, Linda Erickson, a Bossier 911 dispatcher, noticed a resemblance between Bossier Doe and a missing Michigan girl posted on craigslist.

"I thought 'this is her! this is her!'" she explained and said she picked up the phone to call a detective and report what she had discovered.
"I told him, I said, 'I think I know who your Bossier Doe is,'" said Erickson.

Bossier investigators then contacted Carol Anne's family to get DNA samples from her parents. Jeanie says the results gave her a sense of relief but also deep sadness.

She wants those with missing loved ones to never give up hope.
"Regardless of the end result, there is a sense of relief, when you finally find them," said Phelps. 

Phelps is hoping her sister's killer is found and justice is served.
"Recently I came to realize, Carol Anne has been beside me this whole time, still redirecting me as she did when we were children," she said. 

Sheriff Whittington says now that they know who Bossier Doe is, it sheds a whole new light on the investigation. They hope to one day solve the mystery of who killed Cole.

Whittington says Cole's remains will be sent home to Michigan with her family.

Copyright 2015 KSLA. All rights reserved.