Defenders of Liberty Air Show under way at BAFB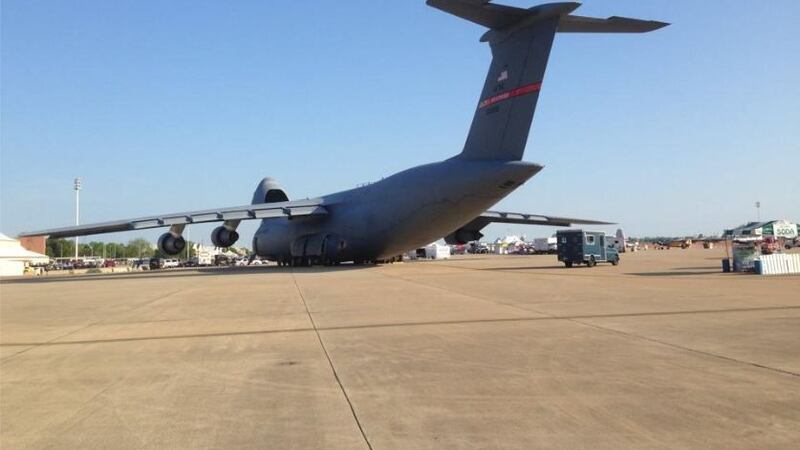 Published: Apr. 25, 2014 at 11:56 PM CDT
|
Updated: May. 9, 2014 at 11:56 PM CDT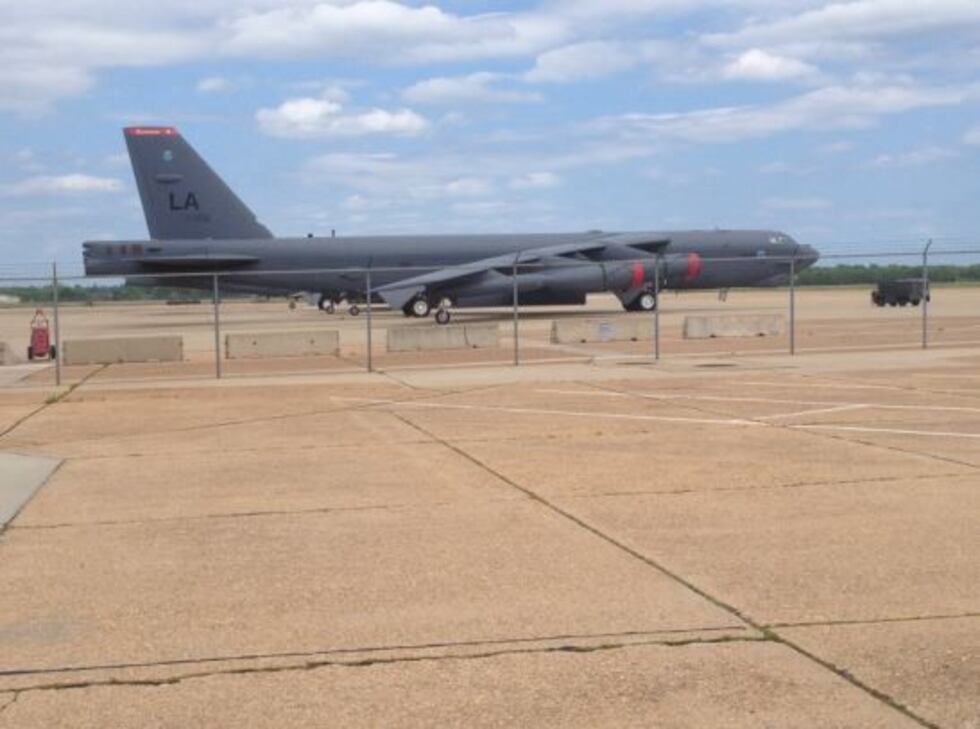 BOSSIER CITY, LA (KSLA) - the Defenders of Liberty Air Show is under way at Barksdale Air Force Base.

Friday, planes were soaring through the skies all day in preparation for this year's show. One of the big draws in the return of the show this year is the Air Force Thunderbirds.
Along with the Thunderbirds, the F22's have stopped at Barksdale for the first time ever to show off what they've got. There are only 187 F22s in existence.
Safety is the number one priority this weekend. Those attending the air show are asked not to bring any weapons, alcohol, large coolers or big bags. You are allowed to bring your folding chairs, food and drinks, and parents can bring strollers for their small children.
The air show started at 11 Saturday morning at Barksdale and admission is free to the public. Gates opened at 9AM, west and north gates are open to the public.
On both days, all static displays will be accessible and the dynamic displays will be the same. The schedule is as follows*:

Wings of Blue Parachute Team
Jeremy Holt
Smoke- N-Thunder Jet Car
Dave Leedom
Skyrunner
Pheonix Flight
Ft. Polk Jumpers
Randy Ball
Jimmy Fordham
F-22 Raptor Demo
F-22/F-16/P-51 Heritage Flight
B-52 Stratofortress
Ace Maker
Kevin Coleman
Jim Tobul
Wings of Blue Parachute Team
Matt Younkin
T-33/MiG-17 Dogfight
Michael Goulian
USAF Thunderbirds
*All performers are subject to change.
Copyright 2014 KSLA. All rights reserved.