Sinkhole develops on Broadmoor neighborhood street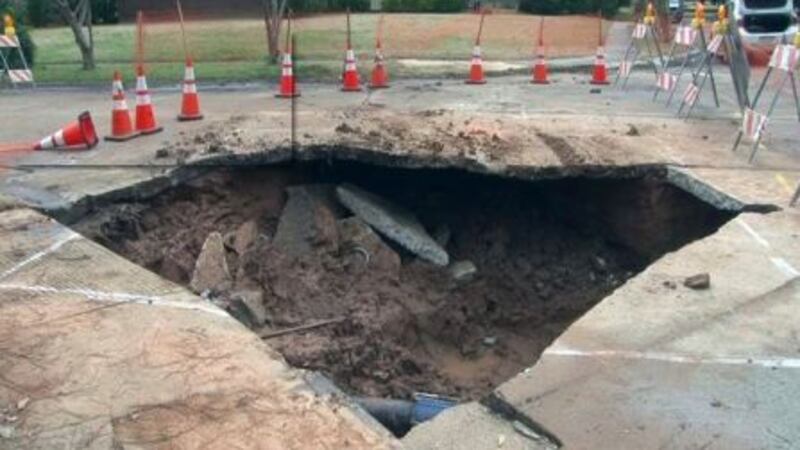 Published: Jan. 13, 2013 at 1:50 AM CST
|
Updated: Jan. 27, 2013 at 2:51 AM CST
SHREVEPORT, LA (KSLA) - A large sinkhole that formed Friday night in Shreveport's Broadmoor neighborhood is causing some traffic woes.
The sinkhole developed at the corner of Grover Place and India Drive.
Neighbors say they heard running water and called the city. A 10- to 12-inch water pipe had broken in half.
Crews set up a barricade to keep vehicles from driving into the large hole until repairs can be made.
Copyright 2013 KSLA. All rights reserved.