Election preps well underway
Published: Sep. 28, 2012 at 10:18 PM CDT
|
Updated: Jun. 24, 2016 at 4:58 PM CDT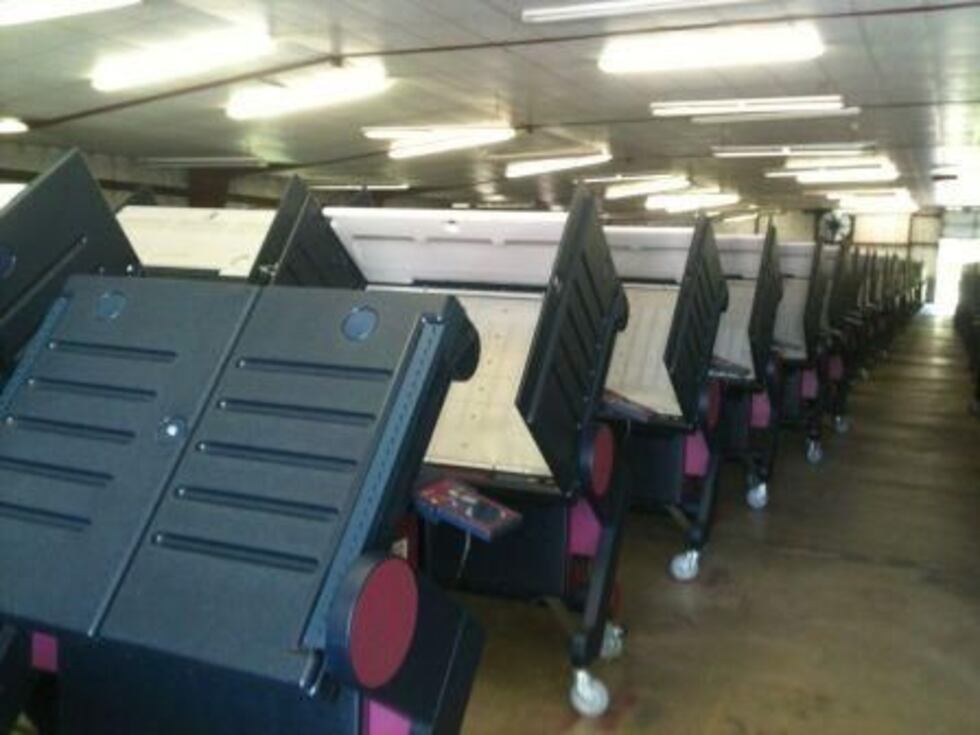 SHREVEPORT, LA (KSLA) - When voters head to the polls for the presidential election on Tuesday, November 6th, many may not realize the countless hours dedicated to pulling it off without a hitch.  So, we got an inside glimpse of the work already underway.
Frederick Tyrone Dudley is one of the technicians who will soon begin prepping Caddo Parish voting machines.  And each one needs attention.  "About five to seven minutes, while you're doing them, though for them to run and print out all the paperwork and get everything situated."
Five to seven minutes may not seem long, until you consider that Dudley and other techs must repeat that process for each and every machine, all 411 of them.  It's a task that will take weeks to finish.
Meanwhile, across town at the Caddo Registrar of Voters office, across from the Caddo Courthouse in Downtown Shreveport, absentee ballots are getting mailed out.  "We got about 800 more to go, we're past two-thirds of being through," said Registrar Ernie Roberson.
Roberson added that his office is mailing out more than 27-hundred absentee ballots to start with, for the November general election.  "We did 35-hundred for the last presidential.  So, we're expecting, we'll be getting about a hundred requests a day, probably."
Roberson said voter registration is already up by 2-thousand compared to four years ago, with another one or two thousand expected to sign up before the registration deadline October 9th.
While it's been a theme of previous elections as well, this time they're really hitting it hard for voters with one simple message:  Please know where to vote.  It will save you a lot of time and a lot of hassle on election day.
Roberson concluded, "Our biggest problem on election day is lost voters."  Voters who can't get to their correct polling location will only be able to fill out a provisional, paper ballot, which many voters aren't comfortable with.
Click here to register online in Caddo Parish, find your polling location, answer any questions about early voting or requesting an absentee ballot.
Copyright 2012 KSLA. All rights reserved.