Pastors react to Aryan Nations setting up in ArkLaTex
Published: Feb. 15, 2012 at 11:41 PM CST
|
Updated: Mar. 2, 2012 at 10:54 PM CST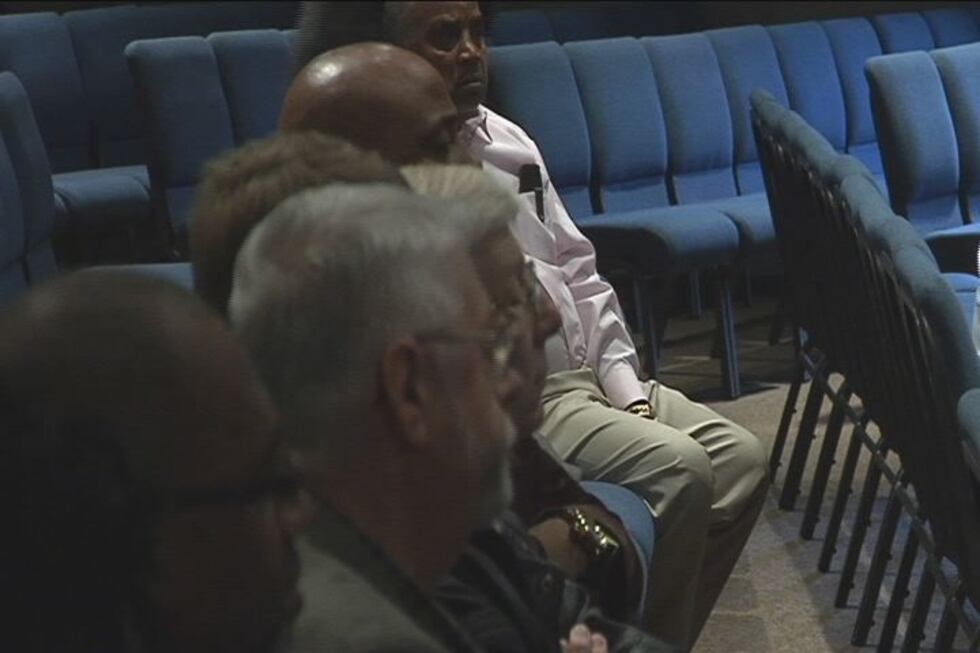 DESOTO PARISH, LA (KSLA) - Pastors from DeSoto Parish and the surrounding areas are uniting to denounce the allegations of the self-proclaimed leader of the Aryan Nations that the white race is superior to any other race. He says the Bible makes that clear.
"...Just like Satan did in the Garden of Eden, he had to use the word of God to deceive mankind, and the same tactics that were used from the beginning are being used now," says Pastor Reegis Richard with Temple of Knowledge International Church.
After our investigation revealed the Aryan Nations now has their world headquarters in Converse, a group of pastors in the area say it's a threat to the community.
"That's just going to bring the spirit of hatred among us, and we don't want that," says Pastor Joseph Hall of Union Spring Church.
"I was totally appalled," adds Pastor Richard.
These pastors had no idea that the Aryan Nations and its leader had set up shop in their back yard. They hey denounce morris Gullet's use of the bible to justify the their racist beliefs.
Richard called this meeting of pastors to figure out a plan of attack.
"One of our ultimate goals is to totally diffuse and get a great gathering behind us to totally dismiss the whole concept of any erection of any compound in our community."
The property that Morris Gulett owns, which many believe could house the next Aryan Nations compound, is down the street from Pastor Joseph Hall's church.
"...that would be detrimental to our community for a compound or even housing something like that in that area," he says.
There was a surprise guest at the meeting: a man who says he knows Gulett personally.
"He's very savvy on what he can do and what he can't do, and he's going to push that envelope right up to the line," says Rick Spring.
Several online sources cite Spring as a former Aryan Nations insider.
"They really go for the dis-functional, dislocated---give somebody an assault rifle, put them in the woods in a uniform, call them a sergeant and they think they're doing something."
He mentioned the potential compound in Desoto-"I know what's in store for the people of Desoto Parish if this actually goes through..."
And it's not something the pastors want to happen. However, legally, they may not have much to stand on.
"He's a Christian who we disagree with, yes. But he is an American. If he's on his own property, he does have certain rights," says Pastor C.L. Bryant.
There is a prayer meeting scheduled for Monday morning at 8:00 at the Converse Town Hall, and most of the pastors will be there.
They will have another strategy meeting about the Aryan Nations after that prayer meeting.
Related stories:
Copyright 2012 KSLA-TV. All rights reserved.