Reporter/Anchor - KSLA
Shreveport, La.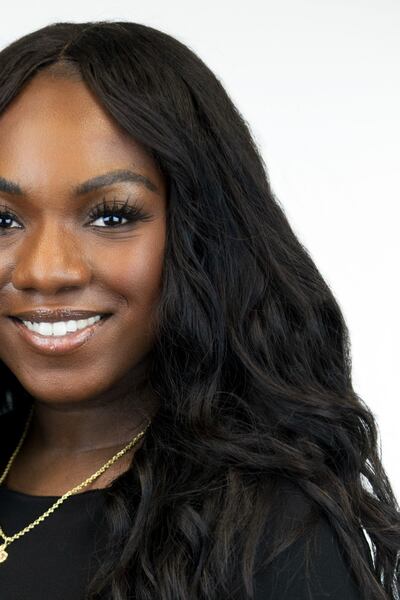 Epiphany La'Sha joins KSLA in the mornings as the live reporter/fill-in anchor. She's no stranger to the ArkLaTex as Epiphany grew up in east Texas.
Her journalism career has allowed her to cover stories in Texas, Louisiana, Florida, Oklahoma, and Georgia in the forums of local television, local and national radio, and national print.
During her career, Epiphany has told stories from the anchor desk, covered major storms and protests, interviewed Grammy award winning artists, FBI agents, and numerous community leaders. In 2019, she was selected to be a part of the National Association of Black Journalists (NABJ) Student Projects, where she had the opportunity to mentor with an Emmy winning journalist while covering the convention.
She believes in sticking up for the unpopular, even if the truth is a part of the unpopular. She loves the community, education, fashion, sports, and political reporting.
Epiphany is fearfully and wonderfully made (Psalm 139:14). She is a former MLB cheerleader and has met no stranger. Epiphany also has a strong passion for content creating and helping underprivileged children. When she's not on-air she loves to cook, take pictures, workout, and spend time with her daughter and family in the country.
If you have a story for her, a community service opportunity, or a food recommendation, send her an email at epiphany.lasha@ksla.com.
Education
American Broadcasting School, technical degree in journalism/broadcasting, 2013
Texarkana College, associate's degree in behavioral science, 2016
University of Houston, bachelor's degree in integrated communications and a minor in marketing, 2018
Texas A&M Texarkana, bachelor's degree in mass communications and a minor in marketing, 2019
Prairie View A&M University, master's degree in business administration, current
Affiliations
National Association of Black Journalists (NABJ), National Alliance for Youth Sports (NAYS), Nonprofit Leadership Alliance