Meteorologist - KSLA
Shreveport, La.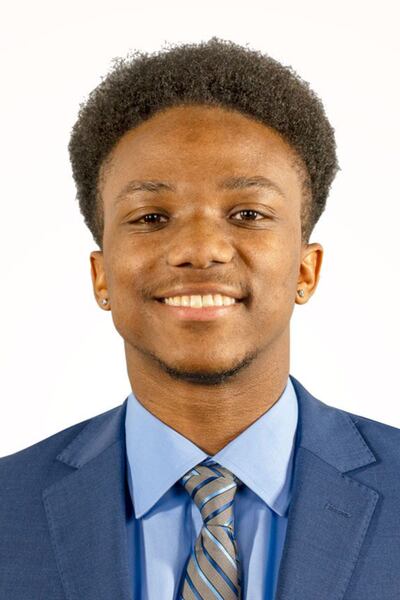 Chaunce Cartledge Jr., who usually goes by "CJ," earned a bachelor of science degree in meteorology and atmospheric sciences at The Pennsylvania State University #WeAre. An accomplishment he made while at Penn State was being selected as a fellow for the NOAA Center for Atmospheric Sciences and Meteorology (NCAS-M) Fellowship Program.
As a young child, CJ's interest in the weather was sparked when he and his father sat on the porch during a thunderstorm as an 8-year old kid. CJ learned how to count the seconds between seeing lightning and hearing thunder to determine whether the storm was moving away or getting closer. From that moment on, he was introduced to live weather forecasts and fell in love with the various severe storms that can occur and began wanting to learn how to communicate different weather phenomena to the public.
Aside from learning about the weather, CJ is a sports enthusiast who loves to watch football, basketball, and track & field. CJ is a Maryland native and a life-long Washington, D.C. sports fan. CJ has played/participated in all of these sports, including playing intramural sports in college. CJ is also a music lover and has been a trumpet player since he was in 4th grade.
CJ is excited to gain his first taste in educating people about the weather and explaining how it affects all aspects of our lives.
Education
The Pennsylvania State University, bachelor of science in meteorology and atmospheric sciences