Multimedia Journalist/Anchor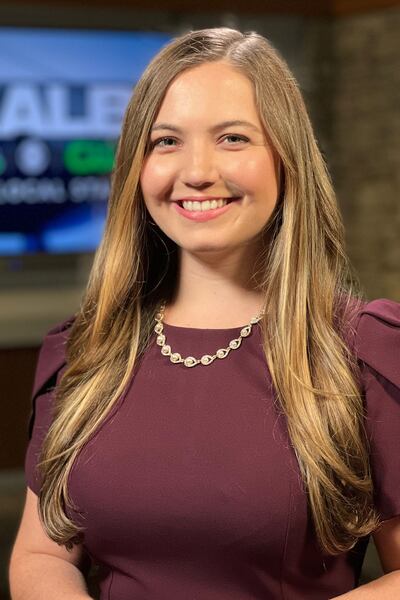 Alena Noakes joined KALB in December 2020 as a part-time producer before becoming a full-time anchor and reporter, covering state politics and local court proceedings while also hosting our 6:30 p.m. CBS program, "Louisiana Latest."
Alena was born and raised in Grant Parish but opted to complete her high school education at the Louisiana School for Math, Science, and the Arts (LSMSA) in Natchitoches, graduating in 2018. She decided to pursue a degree in journalism after joining the staff of The Renaissance, LSMSA's school newspaper, where she served as editor her senior year.
At Louisiana College, Alena was a member of the Wildcats Media news team, where she was editor of The Wildcat, the school's online publication, and she was a producer for Wildcats Media's various broadcast productions.
In her spare time, Alena enjoys visiting with family and friends, building her photography platform and going to the gym.
Updated: Jan. 29, 2022 at 6:17 PM CST
|
By
Alena Noakes
and
Brooke Buford
The jury has found Kayla Giles guilty of second-degree murder and obstruction of justice.
Updated: Jan. 19, 2022 at 7:15 PM CST
|
Harry Silver, a longtime Alexandria city councilman and business owner, celebrated a milestone 100th birthday.