One person suffers smoke inhalation during fire
Blaze occurred in a neighboring unit at Villa Norte Apartments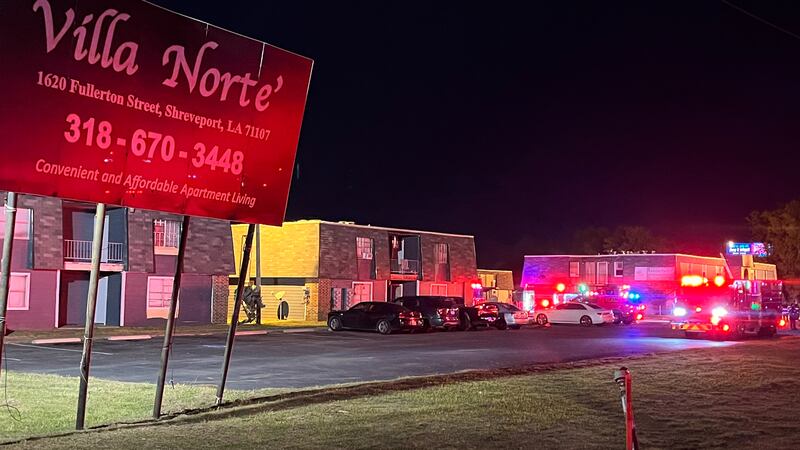 Published: Nov. 19, 2023 at 6:45 PM CST
SHREVEPORT, La. (KSLA) — One person suffered smoke inhalation during a blaze that damaged a nearby apartment.
The fire was reported at 5 p.m. Sunday (Nov. 19) at Villa Norte Apartments in the 1600 block of Fullerton Street in Shreveport.
Heavy flames and smoke were coming from a second-floor unit when firefighters arrived at the complex just off North Hearne Avenue. No one in that apartment was injured.
Firefighters were able to keep the flames from spreading throughout the building.
At least 18 firefighting units and four police units responded to the fire, the cause of which is being investigated.
Copyright 2023 KSLA. All rights reserved.