DeSoto school officials react to passage of one bond proposal, failure of another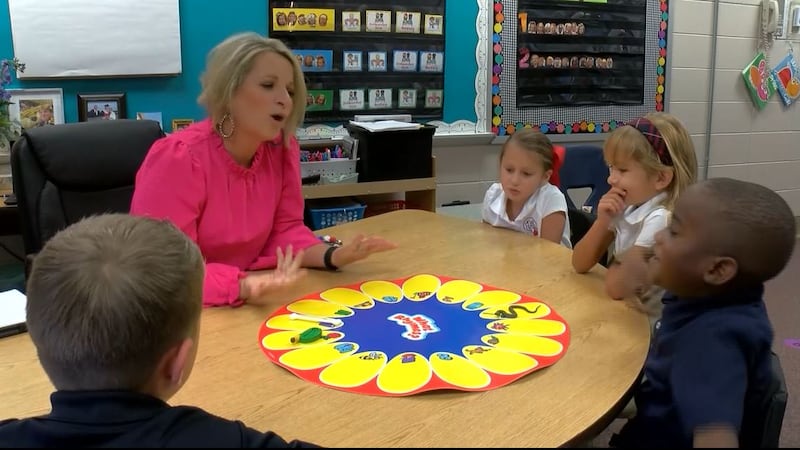 Published: Nov. 20, 2023 at 4:18 PM CST
DeSOTO PARISH, La. (KSLA) - Voters in DeSoto Parish made their voices heard Saturday night (Nov. 18) on two school bond propositions.
Districts 1 (Logansport) and 2 (north DeSoto) had propositions on the ballot regarding bonds to modernize facilities, upgrade safety and security measures, and build a new school to address a growing student population in the parish.
Logansport viewers approved a $23 million bond proposal for safety, security, and modernization of existing facilities. According to unofficial results, the bond passed 470-430. Plans will now move forward to build a central corridor with secure access points, provide updates to the stadium/gym area, and add spaces that will get rid of the need for mobile classrooms and provide more effective/efficient areas for programming, say officials with DeSoto Parish Schools.
RELATED VIDEO: DeSoto school district receives 'A' performance grade from the state
This major renovation to the main concourse, known as Tiger Central, will tie buildings together and support an environment that can be used by the community.
"This plan is really all about making necessary changes to our school facilities that will serve our students and provide safe and modern spaces for years to come," said DeSoto Superintendent Clay Corley. "Our community really came together around our students and showed their Tiger pride."
Meanwhile, in District 2, voters rejected a $130 million bond proposal that was focused on providing a modern learning environment will small class sizes, new programming, and space to accommodate anticipated student growth in the area. This proposal was rejected in a vote of 873 for and 1,781 against.
The school district says because this proposal was rejected, they will continue to face challenges with space. Officials say additions made at the upper elementary and middle schools in 2014 are now full, and due to spacing concerns, the district will be unable to implement the smaller class sizes seen in other parts of the parish.
Furthermore, officials say North DeSoto High School was built in 1980 when the district had just 1,028 students. More facilities were added in later years. Currently, the four north DeSoto schools serve more than 2,700 students; projected enrollment for 2027 tops 3,700, officials say. Current facilities will not be able to accommodate this much growth, school officials say.
"We are certainly disappointed in the outcome, but there is a common goal in the community of wanting what is best for our students," said Superintendent Corley. "As a public school system, we don't turn students away and will continue to provide an amazing educational experience even with the challenges that our limited capacity in our facilities provides. We saw a lot of outdated and incorrect information being shared in the community, so we will continue our efforts to share the real story of our schools and the challenges we are facing."
Since the proposal was rejected, the school board will start developing other solutions to address the rapid growth. School officials expect another proposal to be on a future ballot, but at a higher price tag due to inflation.
Copyright 2023 KSLA. All rights reserved.