Shreveport native, William Joyce, honored with award from Society of Illustrators
Published: Nov. 17, 2023 at 7:06 PM CST
SHREVEPORT, La. (KSLA) - Shreveport native, William Joyce, visited New York the week of Nov. 6 for a full circle moment. He received an award from the group that helped start his journey as an illustrator, author, and filmmaker, the Society of Illustrators.
"I was just like, man, this is really happening," Joyce said.
Joyce is no stranger to big wins. He's an Academy Award winner, has a desk full of EMMYs, and don't forget about the Annie's too. He has been busy since his first visit to the Society of Illustrators in 1981.
"All those years ago, to the very beginning of my career, and now I'm gone back and get this award from those guys. It's just cool," Joyce said.
He credits much of his success to an instant kinship with an editor named Ole Risom.
"It takes one person with the power to say yes, to say yes at the right time. And you'll get a ton of nos. But if you wait long enough, you get a real shot at getting a yes," Joyce said.
That one yes opened the door and the creativity of Joyce, who leapt into the world with works like Rolie Polie Olie, George Shrinks, the Fantastic Flying Books of Mr. Morris Lessmore, Lost Ollie, and countless more. These illustrations poured out of Joyce and brought color and joy to the pages and screens for audiences of all ages, not just kids.
"I've never thought of these as children's stories. I think of them as just stories. I think they challenge the adult. I like to say I write for the child and every adult and the adult and every child," Joyce said.
Throughout his entire adventure, Joyce has stayed true to his hometown of Shreveport, opening Moonbot Studios in 2009, and sticking around after they closed their doors, even when success continues to flow from his fingertips. Joyce says it's simple. Shreveport is home.
"Home is a big part of the stories I tell and the power of that idea, of home, is very powerful to me," he said. "This town [Shreveport] has been very supportive since I was a little kid. That's another reason why I stick around. I mean, it's all through my life. There have been mentors or grownups or people with influence, intellect that said, 'Hey, I think you got something good.' I mean, they gave us a ticker-tape parade. Okay? The town gave us a ticker-tape parade, the first one since the end of World War II. Okay?" Joyce said.
And Joyce's type of working from home seems to keep paying off. He's also up for 10 more EMMY nominations for Lost Ollie, which you can find on Netflix. Surrounded by the illustrations and the EMMYs and talking about his current project, F. Scott Fitzgerald's The Great Gatsby, KSLA had to ask Joyce if this was how he thought his life would go.
"It's even better than I imagined," Joyce replied.
Joyce says while he doesn't have a favorite among his works, Gatsby does have a special connection for him.
"Certainly harkens back to my my youth. I mean, it's a book I read when I was a freshman in high school, and it changed my life and changed the way I thought about adulthood. There's a line in it, that scene spoke to me and it still does that Gatsby had a romantic readiness about him the likes of which the narrator had never, never seen before and never expected to see again, and an optimism and a hope. And that really struck a chord for me and I guess I still have that," said Joyce.
KSLA asked Joyce what his process is like for illustrating something so impactful to him, something that's also been done in so many different styles.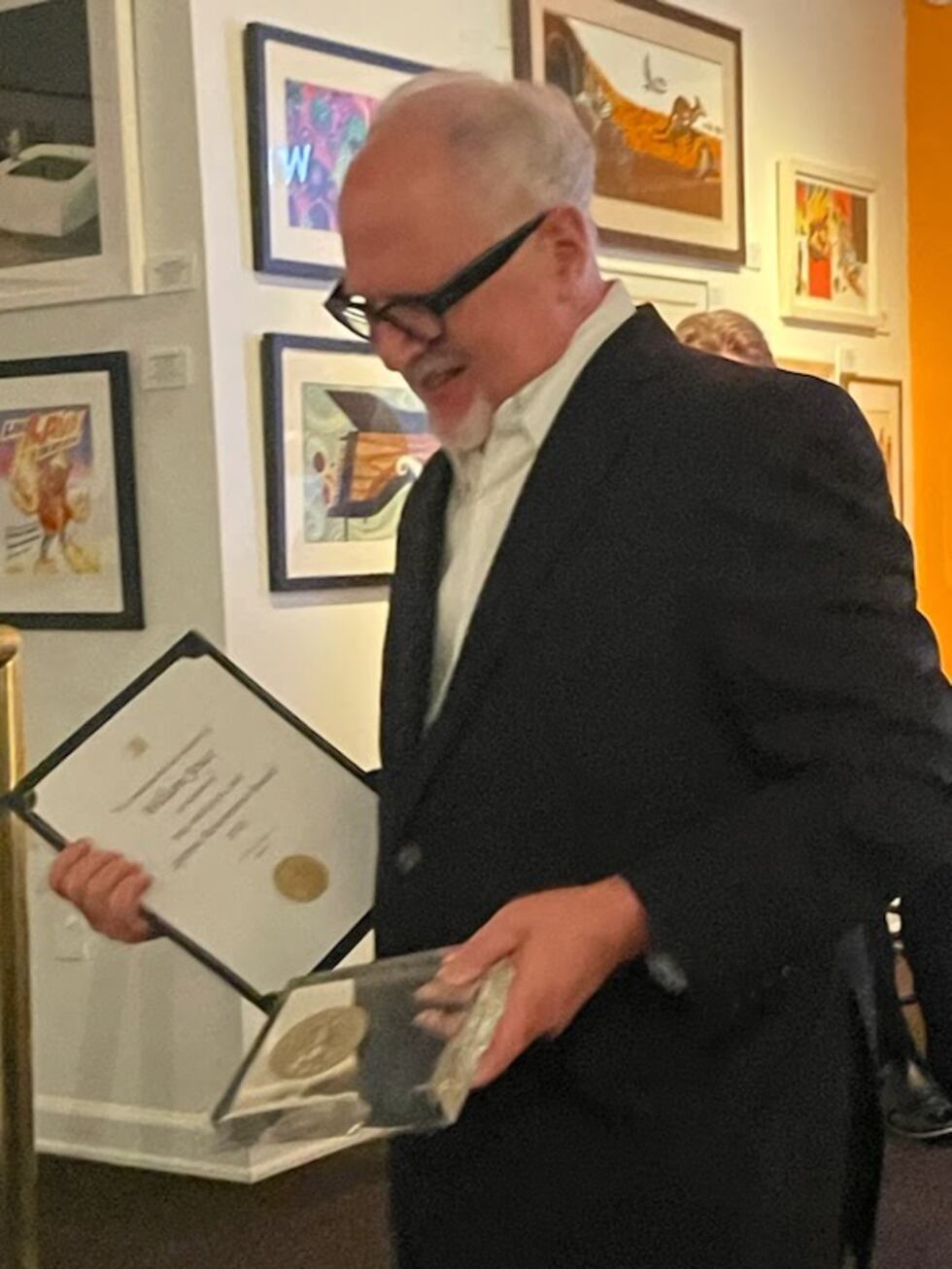 "So it's hard to describe, and it always will be and you'll just have to wait and see if I've managed to pull it off," he replied.
While we're watching and waiting for The Great Gatsby, Joyce left us with a little wisdom for the artist in all of us.
"It is hard and you will get discouraged. You gotta' keep like an open mind and keep learning. I spent so much of my life reading and watching and studying and absorbing stories and all the ways that they're told. And I think that's important. And each piece that succeeds or fails will show you what you should or shouldn't do, and it will help guide you. So you should never stay static. You should just keep filling your head with whatever it is will help. And and it's a wonderful way to keep fresh I think," Joyce said.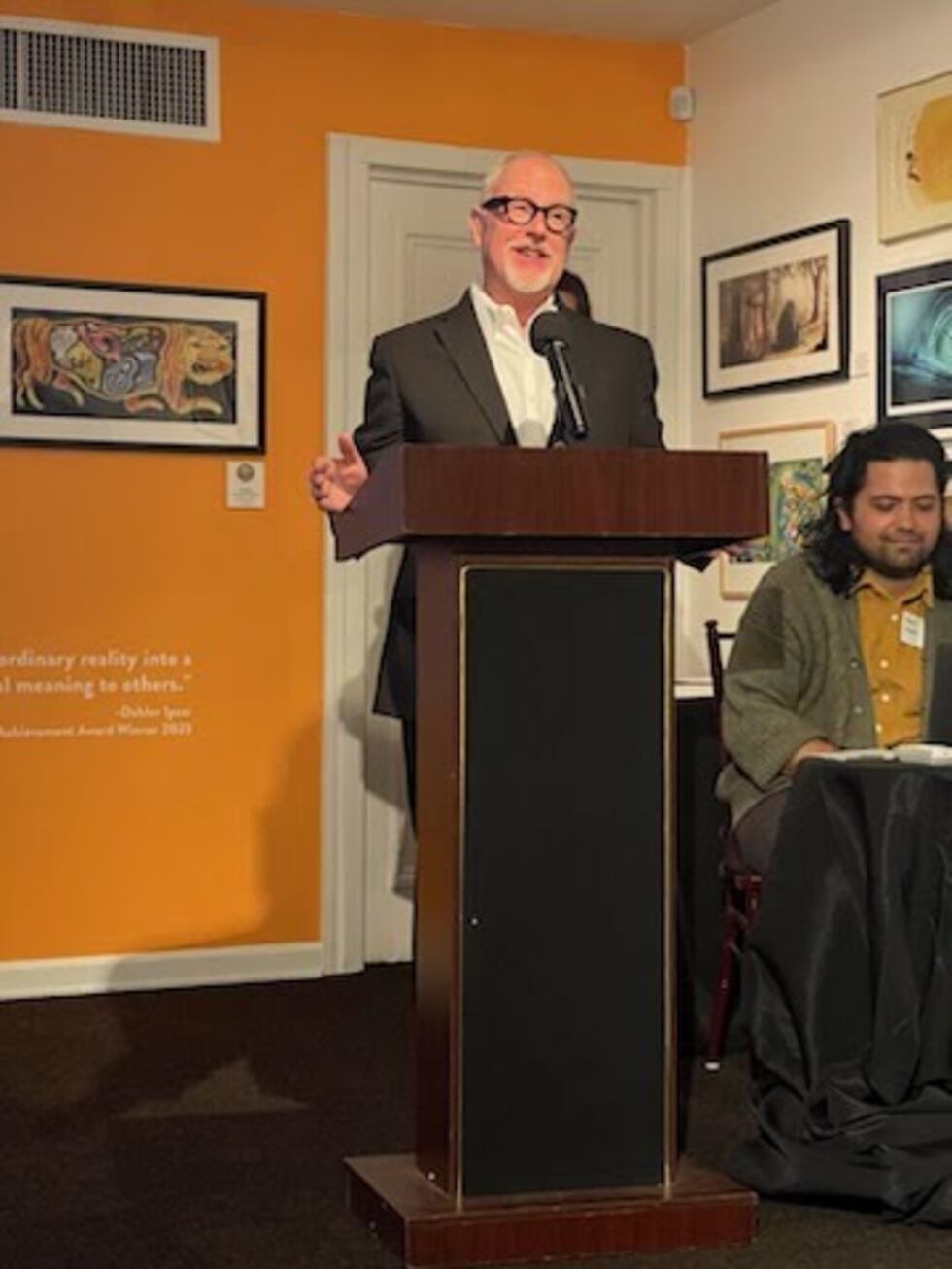 Copyright 2023 KSLA. All rights reserved.