Atlanta, Texas PD hunting for man accused of sexually assaulting his student
Published: Nov. 17, 2023 at 6:10 PM CST
ATLANTA, Texas (KSLA) - The Atlanta Police Department has multiple active arrest warrants for Jaylen Juanye Green, 25, of Queen City, Texas.
He's facing one count of improper relations between educator and student and two counts of sexual assault of a child.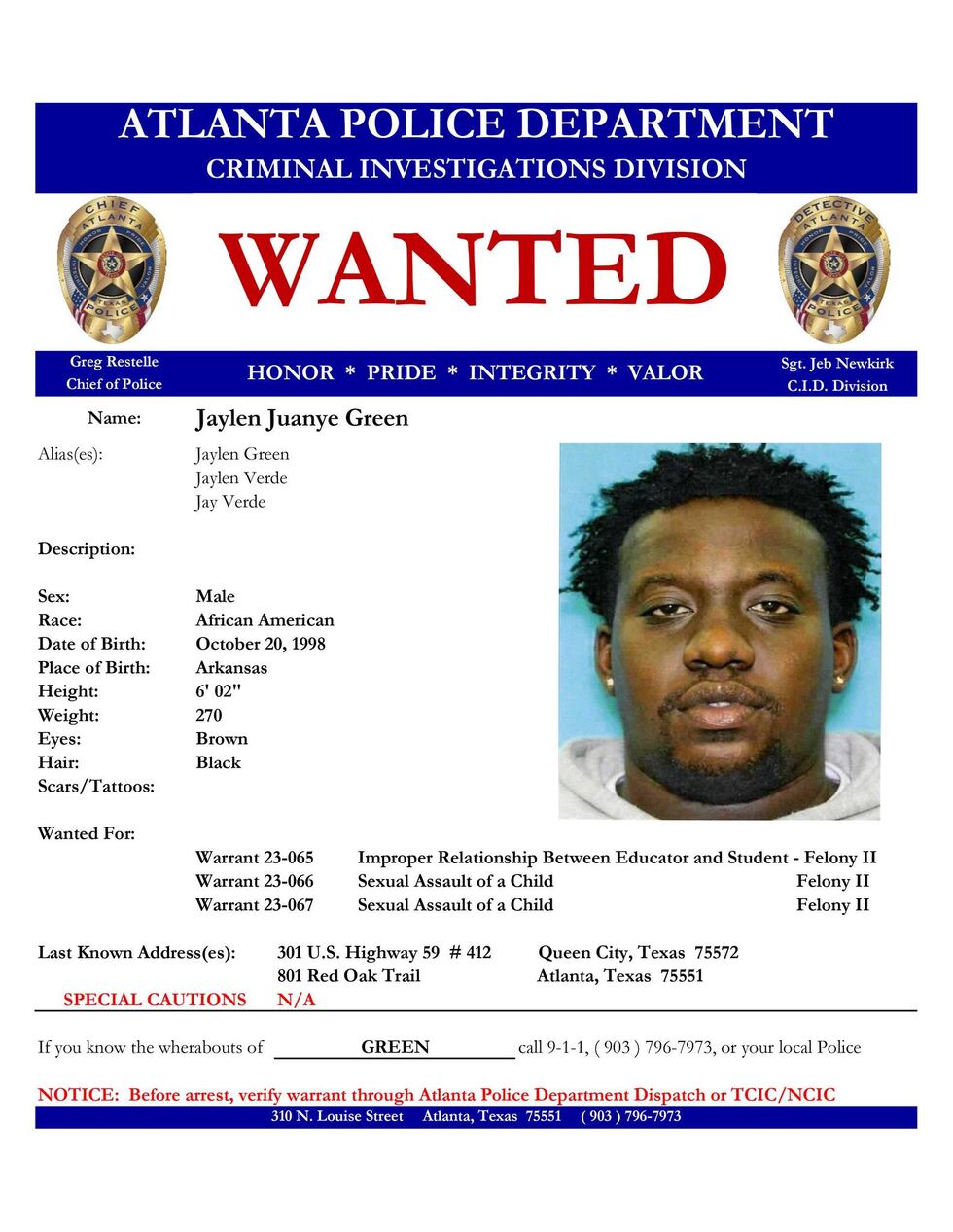 According to Atlanta Independent School District's website, Green was working as a paraprofessional.
He is a Black male who is 6′2″ and weighs about 270 pounds.
Anyone with information as to his whereabouts is asked to contact Atlanta PD at 903-796-7973 or your local law enforcement agency.
Copyright 2023 KSLA. All rights reserved.