Food boxes to be given away Saturday in Caddo
Distributions will be on a first-come, first-served basis at various sites in the parish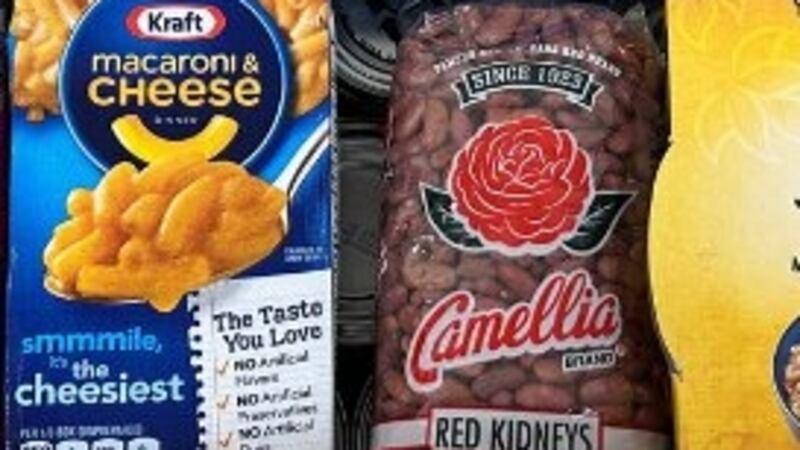 Published: Nov. 14, 2023 at 10:19 PM CST
CADDO PARISH, La. (KSLA) – The Caddo Parish Commission and Food Bank of Northwest Louisiana will give away boxes of food Saturday morning at various sites throughout the parish.
Depending upon the location, the drive-through food box distributions will start at 9 a.m. or 10:30 a.m. Distributions are on a first-come, first-served basis and will continue as long as supplies last. The limit is one box per vehicle.
"We believe that it is important to offer distribution opportunities like these to provide some temporary relief to those in the community who may need help with food insecurity," commission President Roy Burrell said.
Following are the locations where the distributions will start at 9 a.m.:
Caddo Fire District 4, 8240 Colquitt Road in Keithville

Eddie Jones Special Programs Center, 2226 Murphy St. in Shreveport

Greenwood Acres Full Gospel Baptist Church, 7480 Greenwood Road in Shreveport

Midway Elementary Professional Development School, 3840 Greenwood Road in Shreveport

Willow Chute Missionary Baptist Church, 2645 Dr. Martin Luther King Drive in Shreveport
Distributions will start at 10:30 a.m. at the following sites:
A.C. Steere Elementary School, 4009 Youree Drive in Shreveport

Southern Hills Park and Community Center, 1002 W. Bert Kouns Industrial Loop in Shreveport

Sunrise Baptist Church, 3220 Lakeshore Drive in Shreveport

Woodlawn Leadership Academy, 7340 Wyngate Blvd. in Shreveport

Vivian Methodist Church, 223 W. Louisiana in Vivian
Copyright 2023 KSLA. All rights reserved.