Thanksgiving turkeys to be handed out Nov. 18 by Justice Jacque, CEO of Cajun Court TV
Published: Nov. 13, 2023 at 6:14 PM CST
SHREVEPORT, La. (KSLA) - She isn't just known for laying down the law, she's also an active community supporter. Justice Jacque, CEO of Cajun Court TV, is back and hosting a drive-through Thanksgiving turkey giveaway Saturday, Nov. 18. The public is invited to get out there and meet her and pick up a turkey for their Thanksgiving Day meal.
On Monday, Nov. 13, KSLA was joined live by Justice Jacque and Dr. Rhonda Marie, executive administrator. They talked about why this drive is important to them, how many turkeys will be given away and how to best utilize those turkey leftovers after the big day.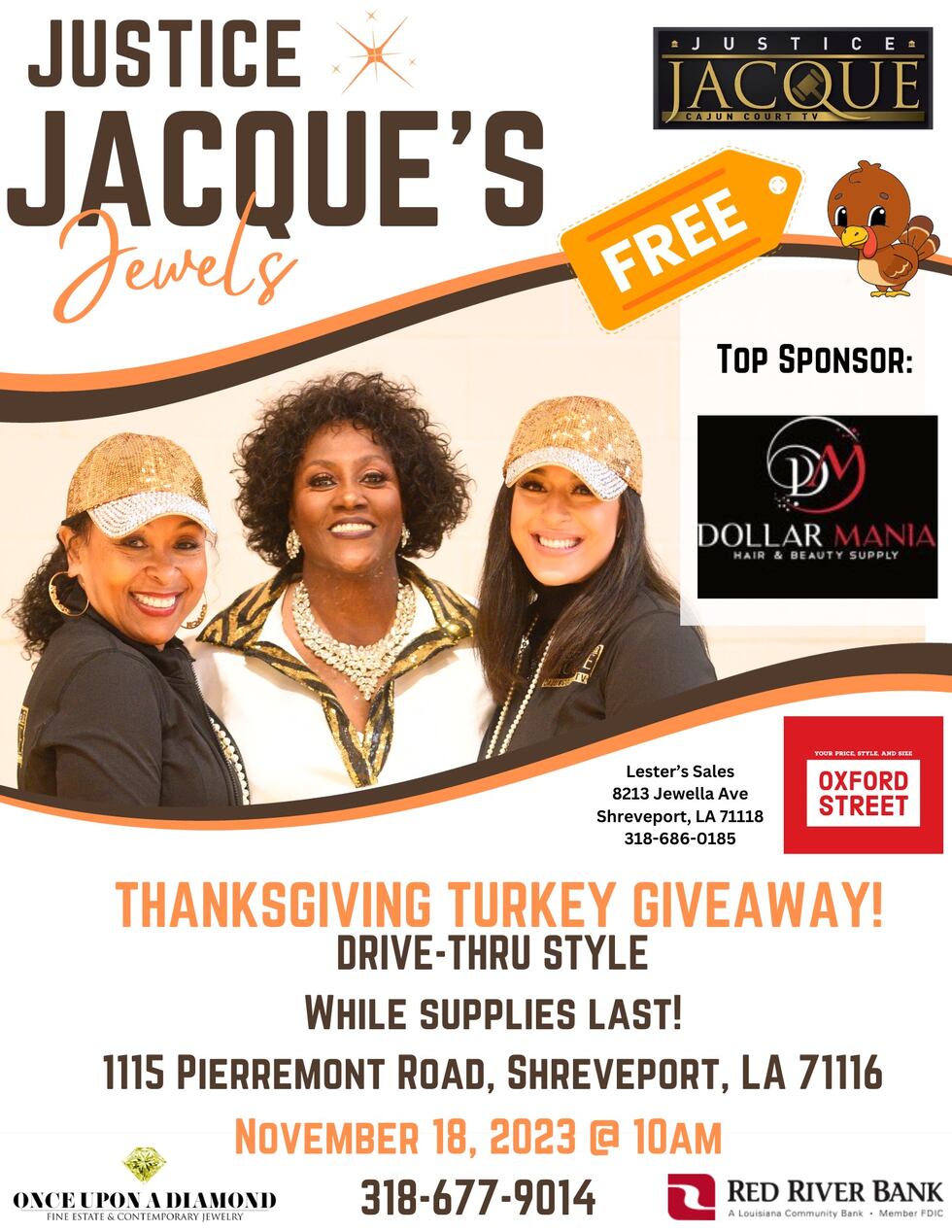 The giveaway will be held Saturday beginning at 10 a.m. at 1115 Pierremont Road in Shreveport. Turkeys will be given away while supplies last.
WATCH THE FULL INTERVIEW HERE:
MORE FROM THE KSLA CAFE:
Copyright 2023 KSLA. All rights reserved.