Shreveport-Bossier Rescue Mission can use your help with 1,300 meals this Thanksgiving
Published: Nov. 13, 2023 at 6:29 PM CST
SHREVEPORT, La. (KSLA) - The Shreveport-Bossier Rescue Mission is on the front lines helping those living in poverty and in need of food all year long, not just during the holidays.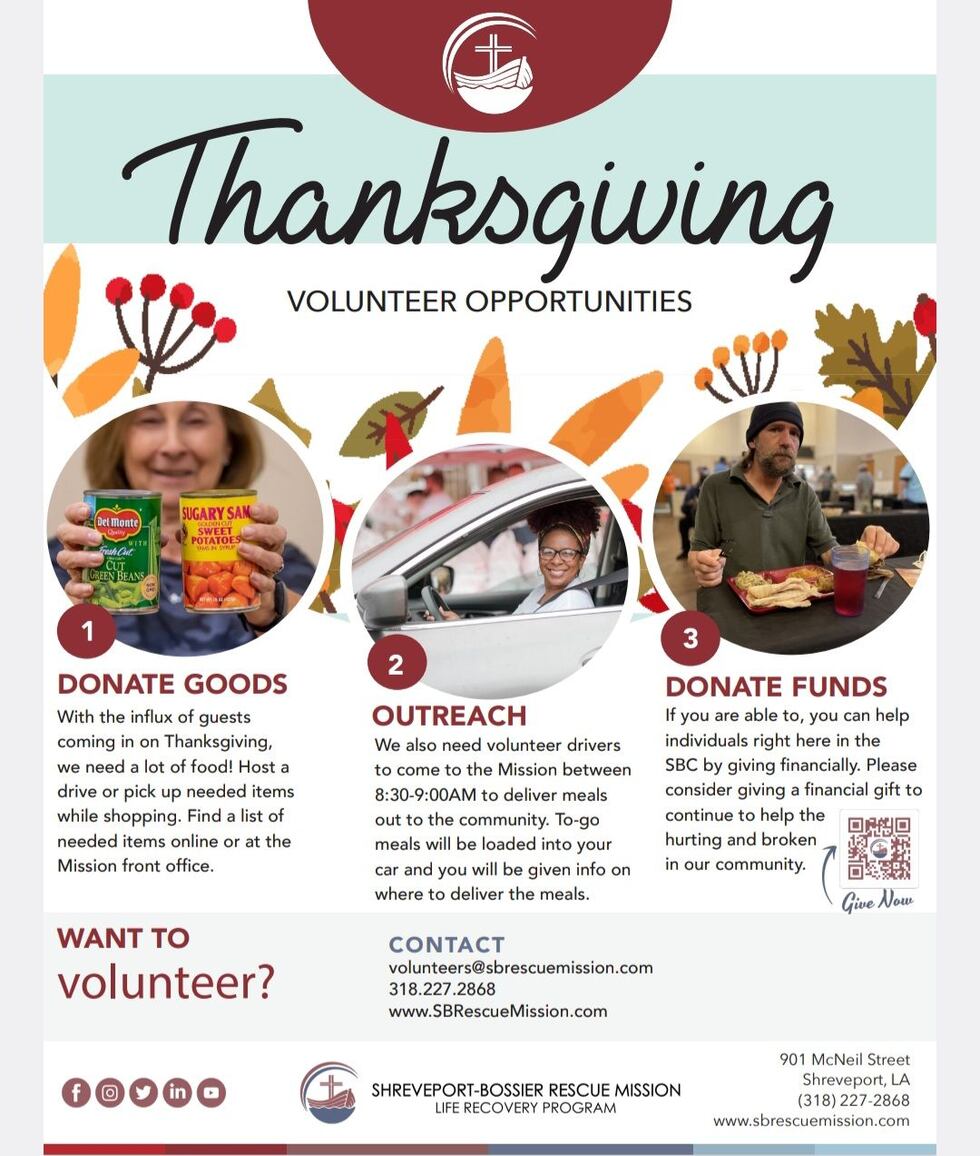 But during Thanksgiving and Christmas, the need becomes even greater. With the public's support, the organization can get food in the bellies of those in the community who are most in need.
This year, the organization needs to make and serve 1,300 meals.
On Monday, Nov. 13, KSLA was joined live by Sarah Ardis, director of development for the Shreveport-Bossier Rescue Mission. She talked about how the public can help ensure that goal of 1,300 meals is met. She also discussed where people can drop off donations and how to sign up to deliver meals.
WATCH THE FULL INTERVIEW HERE:
MORE FROM THE KSLA CAFE:
Copyright 2023 KSLA. All rights reserved.