Girls' puberty workshop to be held Nov. 11 at LSU Health Shreveport School of Medicine
Published: Nov. 9, 2023 at 6:18 PM CST
SHREVEPORT, La. (KSLA) - The onset of puberty can be a daunting experience for a young woman and her parents, with many changes taking place all at once. These changes are not only physical, but also mental and emotional.
On Thursday (Nov. 9), KSLA was joined live by Ameera Katesh, an area medical student who wants to educate young women and their parents on the impact puberty has on a girl.
Katesh talked about why it's so important for parents to talk to their kids about puberty, and previewed an upcoming interactive workshop parents and their teens can attend.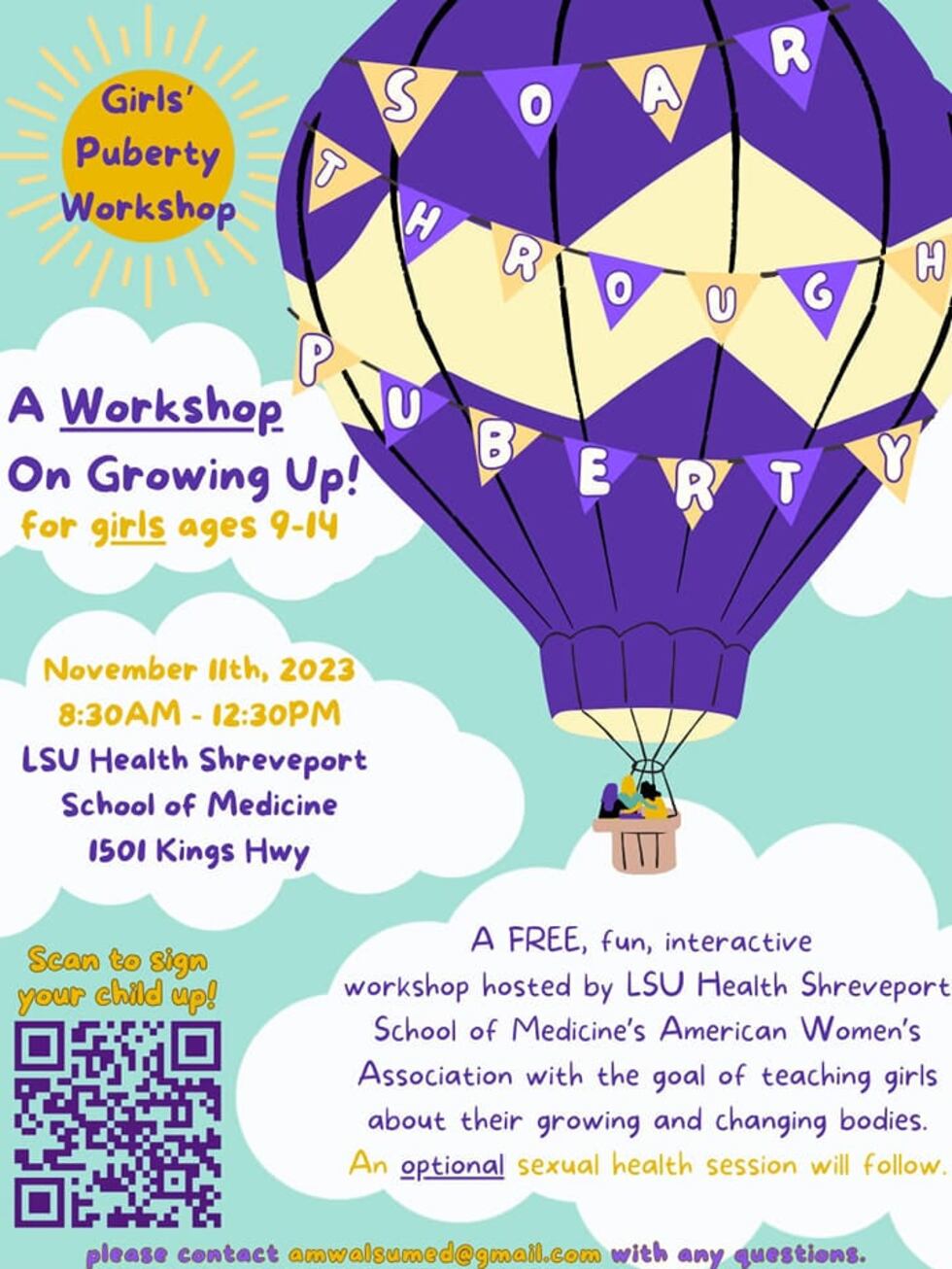 The workshop will be held at the LSUHS School of Allied Health, 1501 Kings Hwy. in Shreveport, on Saturday, Nov. 11 from 8:30 a.m. to 12:30 p.m. The event is free and open to the public.
WATCH THE FULL INTERVIEW HERE:
MORE FROM THE KSLA CAFE:
Copyright 2023 KSLA. All rights reserved.