Homeless shelter needs turkeys and more for annual Thanksgiving meal
Larger-than-usual crowd expected at this year's gathering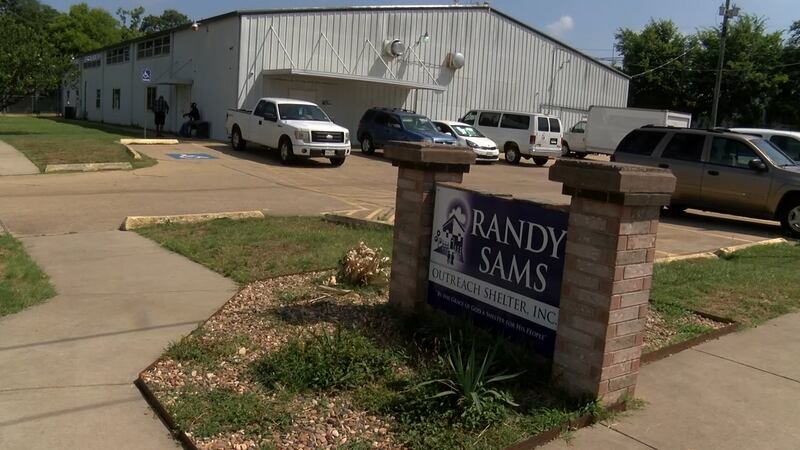 Published: Nov. 9, 2023 at 3:40 PM CST
|
Updated: Nov. 9, 2023 at 10:57 PM CST
TEXARKANA, Texas (KSLA) — Each year, Randy Sams' Outreach Shelter in Texarkana provides a Thanksgiving meal to homeless people and others in the Texarkana area. Workers at the shelter already have begun cooking turkeys for this year's event.
But there is a problem.
"We could use 20 or 30 more," said Jennifer Lacefield, the shelter's director.
More donations also are needed to provide other items to make the Thanksgiving Day meal a success.
"We also need all kinds of food items and paper products to be able to put on our Thanksgiving meal," Lacefield added. "We primarily need side dishes, desserts, salads, napkins, paper plates, to-go containers."
Normally at this time of year, she said, they have supplies needed for the meal. But donations for the shelter have been slow throughout the year. And Lacefield said they are expecting to feed a larger number of people at this year's Thanksgiving meal.
"We have seen the homeless number steadily going up for many months now. And the number of those experiencing economic hardship in the community has increased." The shelter is expecting to feed closer to 275-300 for Thanksgiving.
Lacefield said there also is a need for clothing for cold weather such as coats, scarves, hats and blankets.
Copyright 2023 KSLA. All rights reserved.