Shelter-in-place lifted, U.S. 59 reopened after San Jacinto County chemical plant explosion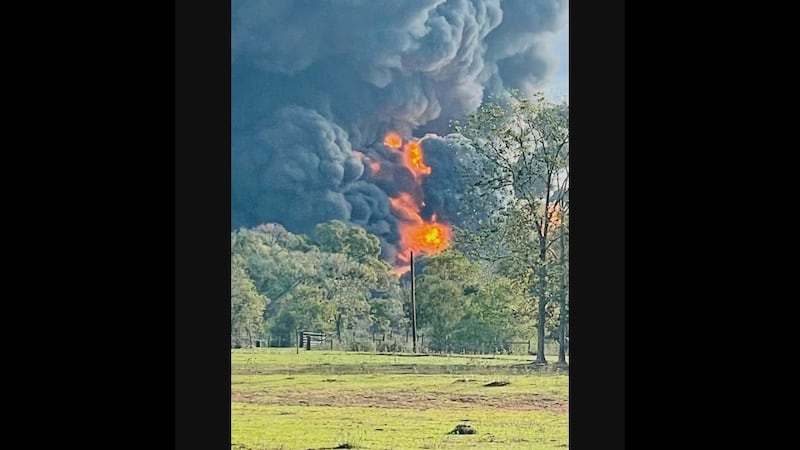 Published: Nov. 8, 2023 at 9:38 AM CST
|
Updated: Nov. 8, 2023 at 6:38 PM CST
POLK COUNTY, Texas (KTRE) - Polk County Emergency Management has lifted the shelter in place order, but they ask all residents to limit all unnecessary outdoor activity.
According to a Facebook post, Polk County authorities advise small children and those with respiratory illnesses as well as other health issues to remain indoors. They also say HVAC systems may be turned back at the owner's discretion. Goodrich students that were evacuated to Onalaska will be returned to Goodrich where they may finish the school day or be released to go home.
U.S. Highway 59 was reopened to traffic in both directions by late Wednesday.
As of 3:30 p.m., the Polk County Office of Emergency Management said that the Texas Commission on Environmental Quality had picked up no readings while conducting air-quality monitoring, and are communicating no concerns regarding the air quality in Polk County at this time.
According to the Polk County Sheriff's Office, Sound Chemical Solutions, located at 731 FM 1127 in Shepherd, has reported housing wood turpentine, phosphoric acid, xylene, diesel fuel, IMP-IC-2012, sulfuric acid, CDA-121, NP 9, isopropyl alcohol, IMB-BAC-2, AZA-121 dispersant and acetic acid. The company makes solvents for glue and paint remover.
Diboll ISD released all students immediately due to the possibility of schools being required to shelter in place. The district said if a shelter in place was issued, pick-ups would cease and schools would comply with the shelter order.
According to the Colmesneil ISD Facebook page, Tyler County Emergency Management allowed CISD to release students following these steps:
1. Call the campus office to give student names.
2. Pick up students at the following location: PreK - 4th -drop off carport, 5-6-RB Moffett parking lot, 7-12 - horseshoe.
They added that they were instructed to limit the amount of door opening.
Polk County Office of Emergency management reported that a plant explosion in Shepherd on Farm-to-Market Road 1127 released a plume into the air. Polk County OEM recommended that residents along U.S. Highway 59 from Goodrich to Leggett shelter in place and turn off HVAC systems immediately.
The Polk County Sheriff's Office has said that Highway 59 southbound is shut down at the north end of State Highway Loop 393 all southbound traffic is being rerouted down Loop 393 to W FM 1988 to FM 3278 to FM 222 to State Highway 150.
As of 11:15 a.m., U.S. 59 was being closed at Hwy 190 in Livingston. To travel south, motorists will need to take Hwy 190 West to I-45.
Per Polk County Sheriff Lyons and Livingston Police Chief Parrish, TxDOT is currently working on a contraflow plan to use Southbound 59, to cone off and run N and S bound traffic in the southbound lane.
Southbound traffic is still diverted West onto 190 W in Livingston.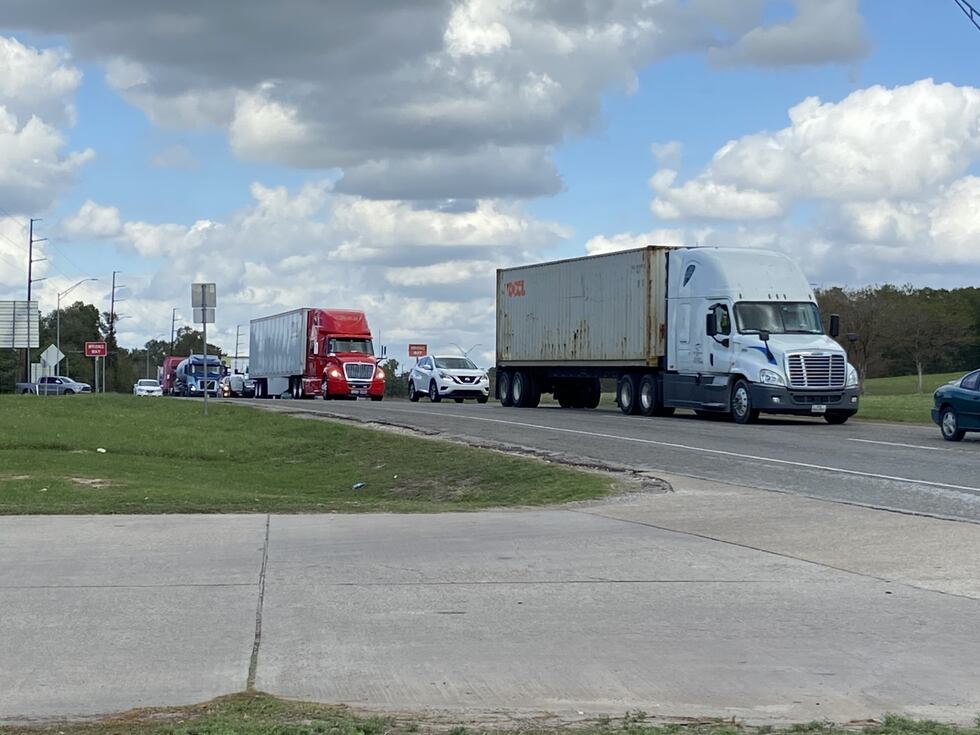 Polk County OEM said TCEQ mobilized an air monitoring unit to set up in Polk County to provide more information about air hazards and appropriate safety measures, officials said.
According to the Tyler County Office of Emergency Management, the direction of travel for the smoke put Chester and Colmesneil as well as parts of the North West portion of Tyler County in the path. Residents of those areas were advised to shelter in place with windows closed, heat and air off as they waited for further instruction.
Corrigan-Camden ISD advised parents that all campuses would be sheltering in place and shutting down HVAC systems.
The San Jacinto County Sheriff said that 31 children at Wildwood Private School were evacuated and taken to Shepherd Admin Building. They were evacuated through a pasture and released to parents.
Sound Chemical Solutions' president Jeff Harfield said that only one employee was reported injured in the explosion and that he was "with the right people and he's doing good. He was worried about us. He'll be with family this evening."
Harfield said the employee was operating a forklift during an incident that led to the explosion.
"We plan on rebuilding," Harfield said.
Officials also said the fire has now been contained and that "the worst of this is gone."
Aerial imagery showed thick, black plumes of smoke.
Copyright 2023 KTRE. All rights reserved.