Budweiser Clydesdales parade through Texarkana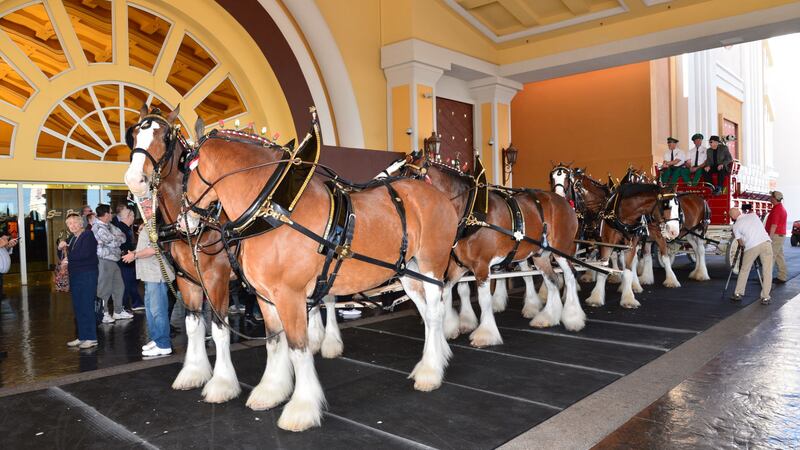 Published: Nov. 4, 2023 at 6:51 PM CDT
TEXARKANA (KSLA) - You can say royalty came to downtown Texarkana Thursday afternoon (Nov. 2) as the world-famous Budweiser Clydesdales paraded through the streets.
The team was brought to the city by Eagle Distributing, an area Budweiser distributer. The team consisted of ten horses and about eight handlers. Officials say the Clydesdales will be in town through the weekend and could be seen next to Crossties Event Center on East Broad Street in Texarkana, Ark.
One of Thursday's stops was in front of a 30 ft. mural of the horses on the side of a downtown business.
The Budweiser Clydesdales team is based out of St. Louis.
Copyright 2023 KSLA. All rights reserved.