Lindsey Cheek details plans for Louisiana if elected attorney general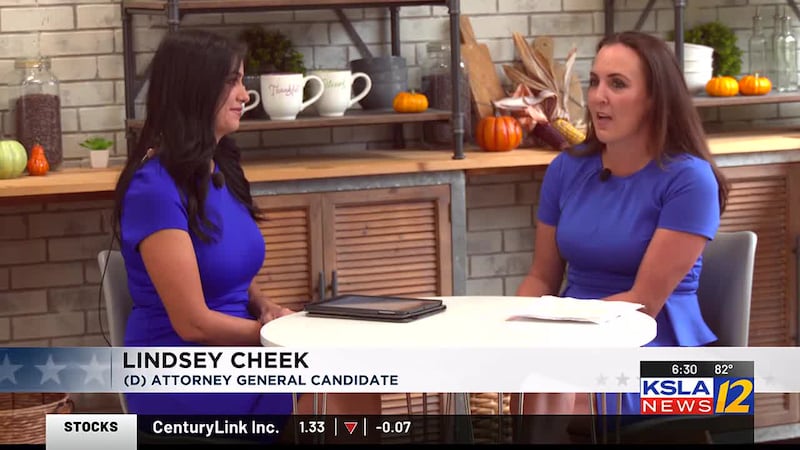 Published: Oct. 28, 2023 at 5:29 PM CDT
SHREVEPORT, La. (KSLA) - As Louisiana elections approach next month, candidates are crisscrossing the state trying to reach voters.
[RELATED COVERAGE: Murrill, Cheek headed to runoff in La. attorney general's race]
On Friday, Oct. 27, Lindsey Cheek, who is in the race for Louisiana attorney general, paid a visit to KSLA to discuss why she would be the best candidate for the job.
Liz Murrill pulled the most votes on election day Oct.14 by gathering 45% of the total vote while Cheek garnered 23% of the vote.
"I think we need to keep partisan politics out of the A.G.'s race and out of the office. It should be someone who represents only the people of Louisiana, regardless of party," Cheek said. "So I would be representing the people of Louisiana and no beholden to any corporations, whether they funded my campaign, no corporations have funded my campaign, or making sure people in marginalized communities like Cancer Alley have some protections working for them."
WATCH THE FULL INTERVIEW:
The runoff race between Cheek and Murrill is set for Nov. 18.
Copyright 2023 KSLA. All rights reserved.