Furever Friends: Meet Felicia
Here's what to do if Felicia sounds like a good fit for your family or if you want to see her in person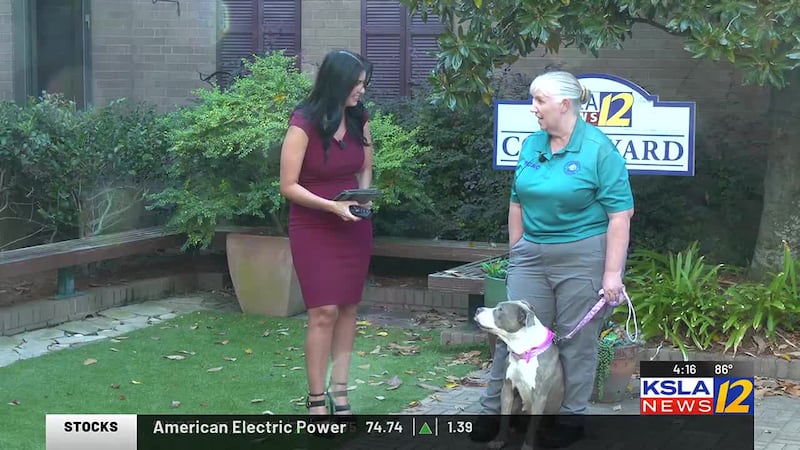 Published: Oct. 24, 2023 at 10:33 PM CDT
SHREVEPORT, La. (KSLA) — Adopting a pet can be a life-changing experience, not only for you but also for a Furever Friend.
The need for pets in the Shreveport-Bossier City area to find a permanent home is always present and continues to grow.
In the KSLA studio Tuesday to showcase an adorable and adoptable pet was Susan Stanford, of Bossier Animal Control.
She introduced us to Felicia, a female terrier mix.
We asked Stanford:
• whether Felicia is good with other dogs or animals,
• what type of family would be a good fit for Felecia, and,
• who individuals should contact if they would like more information about Felicia and to maybe set up a visit with her.
WATCH THE FULL INTERVIEW HERE:
If Felicia sounds like a good fit for you and your family or if you want to see her in person, you can call Hand in Paw at 318-741-8499.
Copyright 2023 KSLA. All rights reserved.