Western Playground clinics Oct. 28-29 include horsemanship, steer wrestling
Published: Oct. 18, 2023 at 10:27 PM CDT
HAUGHTON, La. (KSLA) - Just Believe Training, a foundation in the ArkLaTex, is hosting a special program for kids who want to learn more about ranching.
The program is called Western Playground, and it's happening Oct. 28-29 in Haughton. Kids who sign up will get to participate in clinics on horsemanship, cattle sorting, steer wrestling and roping. They'll also learn about equine dentistry, cattle production, farrier work and framing.
On Wednesday (Oct. 18), KSLA was joined live by Jamon Turner, founder of Just Believe Training. He talked about what inspired him to create Western Playground and what makes it appealing to kids. Turner was a professional bull rider and competed on the TV show "Ultimate Cowboy Showdown" on INSP.
Western Playground will be held on Turner's ranch in Haughton, located on Louisiana Highway 157. The two-day event will be held from 9 a.m. to 4 p.m. each day. Call 303-263-8468 for more information.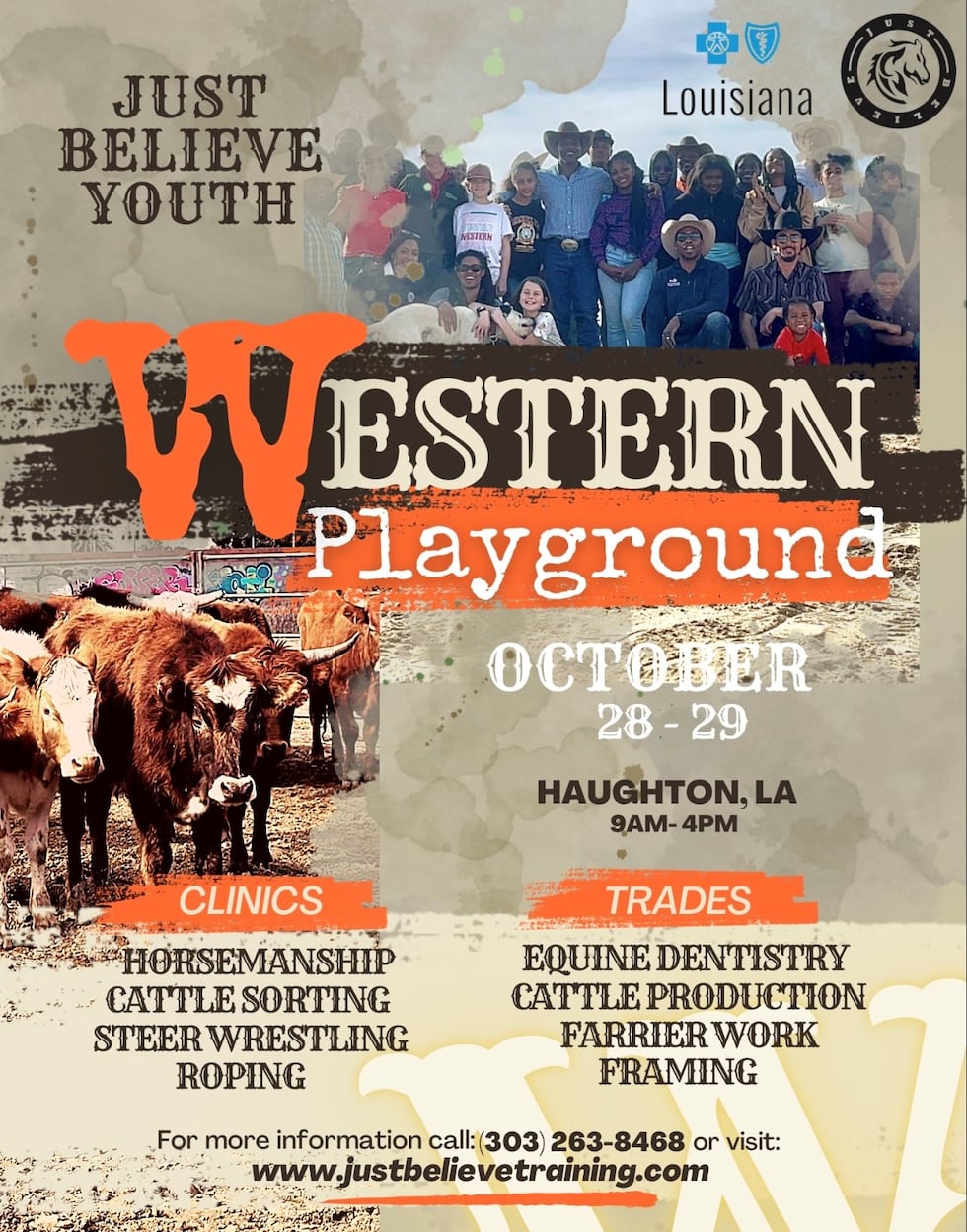 WATCH THE FULL INTERVIEW HERE:
MORE FROM THE KSLA CAFE:
Copyright 2023 KSLA. All rights reserved.